Today's "12 Days of Girly Juice" instalment sums up my three favorite bang sessions of the year, and I have an embarrassing secret to confess: unlike last year's diverse trio of fucktimes, all three of these encounters were with the same person.
It's embarrassing because it implies that he's the only good partner I've had all year, out of the 12 partners I had in 2016, and that none of the others were worth remembering or writing about. That's not true at all; I had so much good sex this year and all of it was worthy of celebration!
But there are emotional factors at play which affect how I think about all those encounters. Many of those people have peaced out of my life, after messy break-ups, painful rejections, and/or shocking betrayals – and that drama retroactively mars the memory of the sex I had with those folks. What was amazing sex at the time just feels sad in retrospect.
The following three stories are about a fuckbuddy I'm still friendly with, one who doesn't make me feel sad, resentful, angry, or betrayed. As such, my memories of sex with him have been left untouched by chaotic emotions, so I'm free to recall these memories in their full splendor. They seem every bit as hot, fun, exciting and transformative now as they did then.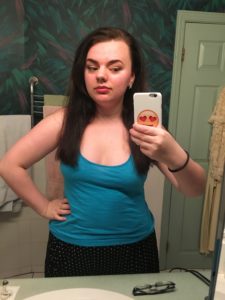 Impromptu blowjob date
On the evening of February 11th, I sat in a lukewarm bath, realizing my sex life was about to change.
A few days earlier, I'd blown a fuckpal whose dick just jived with my mouth. Craving blowjobs was a completely new thing to me, so it'd taken a few days to sink in: not only did I enjoy blowing him, not only did I want to do it again, but I couldn't stop thinking about doing it again. This was, for me, unprecedented.
In a sudden fit of impulsive bravery, I leapt out of the bath, grabbed my phone, and tapped out this DM to the aforementioned good-dick'ed dude:
Apologies if this comes across as crass or un-"chill," but I have been thinking a lot about going down on you and would 100% be down to do that again sometime soon. Just lemme know. Sincerely, girl who is totally not this much of a BJ perv with most people but just had to speak what's on her mind(/vag).
His reply was, shall we say, enthusiastic. We hammered out details, I threw on some clothes, and then I ventured out into the icy Toronto evening, en route to dat dick.
I gave him two blowjobs that night: one when I arrived, amid giggles, blushing, and R&B slowjams – and one later, after we'd gone out for drinks and dinner, when he muttered darkly into a kiss, "I'm thinking about your mouth…"
Sexual tastes take time to shift; it's rare for a kink to spring up, fully formed, overnight. So maybe my descent into the Blowjob Fandom was more gradual than I realized. But for me, this is the night I'll always remember as The Beginning of My Blowjob Obsession. Some dicks are so good, they make history in your life. Some dicks are so good, they rewire your brain. Some dicks are so good, they conjure desire where before there was only distaste.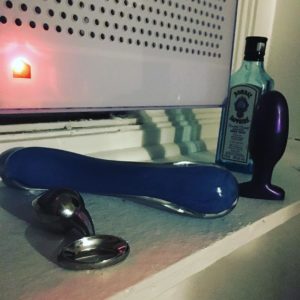 Anal sex in a sketchy hotel
When we went out for dinner and drinks between Blowjob One and Blowjob Two (which sounds like a duo of Dr. Seuss characters I'd dearly love to meet), we discussed the possibility of him being the first person to fuck me in the ass.
It hadn't occurred to me before that night in that Distillery District pub, but this particular fuckbuddy was really the perfect person to usher me into the world of anal sex. I liked and trusted him, we had good sexual rapport, and he had experience with butt stuff from both sides of the dick. He outranked me in the realm of Butt Wisdom, and I trusted him to guide me through the experience.
We booked a cheap hotel for the following Monday night and met up there, both nervous as hell and self-medicating with weed (him) and gin (me). We set the scene by cuddling, talking, and joking around. And when we were ready, we started into a sex sesh that lasted about four hours in total. Four languid hours of messing around, laughing, and trying things out. My butt got fucked at some point during the proceedings, but it didn't feel like the Main Event; everything else was so much fun that the actual butt stuff felt very low-pressure and almost like an afterthought.
This night confirmed what I already knew: that goofy, relaxed sex is my favorite kind, that a shared sense of humor and rapport is vitally important to my sexual enjoyment with a partner, and that – yes! – I like getting fucked in the ass.
I don't know that it's always useful to agonize over who should be "your first" when it comes to a particular sexual act. I'm endlessly picky about who I want to fist me first, for example, whereas the first person I ever had sex with was just a friend, for whom I didn't have sexual feelings. I think the importance of the person really depends on the specific act – and because anal sex is highly intimate, emotionally risky, and physically tricky, I'm super glad I held out for someone I deeply trusted and adored. The experience could not have been any better, truly. I think back on it with immense fondness and gratitude, and I hope my butt gets fucked more in 2017!
BAMF threesome
One night in April, my then-boyfriend was over an hour late to meet me. I complained to Bex, who said, "You know who'd never be late to meet you?" and then they said the name of my fuckbuddy, who, at that time, I hadn't seen in quite a while and missed a lot.
Bex was joking about my FWB being better for me and nicer to me than my boyfriend, but they were also right. That boyf was disrespectful, unfeminist, and made me feel terrible about being a sexual person. He always wanted me to "warn him" in advance if I wanted sex, acted like it was a favor he'd begrudgingly do for me, and talked about my body less like a hot piece of ass and more like a mildly distasteful science experiment. Though I didn't want to admit it, I missed having sex with people whose approach to sex was spontaneous, enthusiastic, and joyful. Like that far-away fuckbuddy.
After tweeting about Bex's remarks, I went to bed, because I had work early the next morning. By the time I woke up, Bex had a) had a conversation with said fuckbuddy about my tweet, b) explained that my boyfriend was basically the worst, and c) established that me, Bex, and the FWB should totally have a threesome. Bex makes dreams come true. They hadn't gotten the go-ahead from me to set this up, but they didn't need to: months earlier, on a streetcar, I'd randomly turned to them and said, "Hey, hypothetically, would you ever want to have a threesome with [my FWB]?" to which Bex immediately said, "Yeah!" So there was a precedent. And now that plan had been set in motion.
Over the next six weeks, we planned, brainstormed, sexted, and negotiated. I booked a bus ticket to New York and wrote a decidedly sex-centric packing list. We titled this landmark event "the BAMF threesome" – "Bean (Agender)/Male/Female threesome" – or, alternatively, "The Great Threesome of 2016." I broke up with my boyfriend, in part because I realized I'd never been half as excited about him as I was about this threesome.
I took a 10-hour overnight bus from Toronto to New York, and then trekked from the bus station to Bex's Queens apartment with my little suitcase and backpack full of sex toys. When I arrived, I found that we were wearing the same shirt, which just reiterated the whole "we are gonna sexually team up on a dude tonight" vibe.
The threesome itself was fucking adorable. Dude came over, showered, and the three of us nervously cuddled on a couch for an hour or two, talking and catching up. Then we semi-awkwardly transitioned to kissing, moved to the bed, and took some clothes off. What followed was a blurry mess of blowjobs, fingerbanging, spanking, fucking, biting, dirty-talking, and laughing. It was a magnificent synthesis of two people I love very much and all my favorite aspects of sex. So, basically: the best.
Despite all the threesomes I've been involved in, they're not really my jam – I prefer the unbroken focus and intensity of one-on-one encounters. But sometimes the stars just align, and a magic threesome materializes from the ether like a stroke of genius. This was one of those. More than a sexual encounter, it was a bonding experience, a true test of friendship, some serendipitous playtime. I felt so lucky to know both of those people.
When we were done fucking, we ordered Mexican food, ate it while sitting unselfconsciously naked on Bex's bedroom floor, and then climbed into bed for a cuddly three-way snooze. I've rarely gone to bed so happy, comfortable, and satisfied in my life.
What were your favorite sexual encounters of 2016?