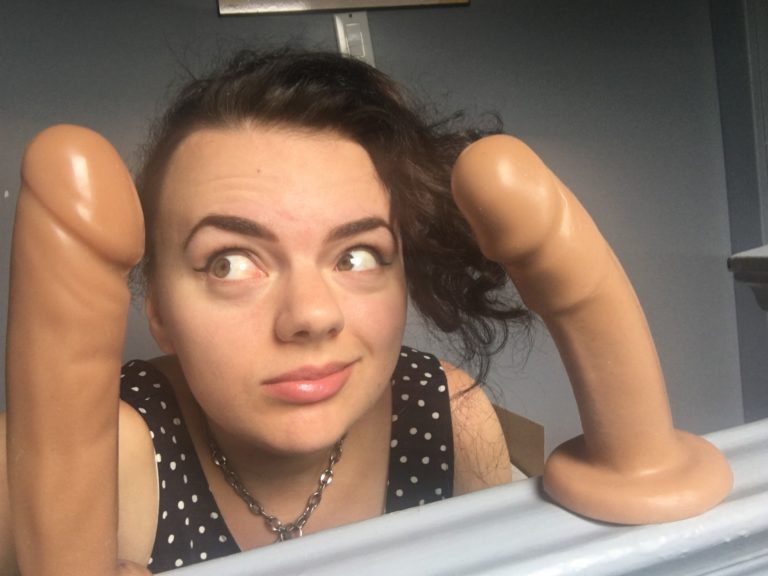 One of the best things about working in sex media: you're constantly exposed to new kinks and scenarios, and therefore, if you're lucky, you're constantly coming up with new sexual fantasies to lust after.
I know what my main kinks are – the basic building blocks of my psychosexual makeup – but I'm always adding new things to my peripheral list of "hmm, maybe someday" kinds of kinks. Whether I'm reading fanfiction or classy erotica, watching art porn or raunchy amateur clips, discussing friends' recent sexploits or telling them about mine, I'm always filling my head with new ideas for my "fucket list."
Here are 3 fantasies I'm slightly fixated on lately…
An MFM threesome. I've had several threesomes, but all were with a man + either a non-binary person or another woman. They were all absolutely delightful, but gosh, I'd love to be the focus of two dudes' focus at once. Maybe a dominant guy would tell a submissive guy what to do to me; maybe one dude would worshipfully go down on me while the other fucked my face; maybe we'd even work our way up to double penetration. (Ambitious!) Whatever the situation, I bet I'd love being the centre of attention.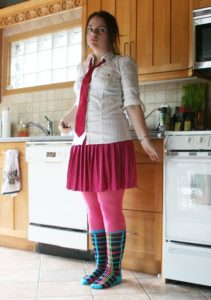 Professor/schoolgirl roleplay. Maybe I've watched too much dialogue-heavy situational European porn, or maybe it's just my inner teacher's pet showing, but I've always had a thing for sexy teacher/student dynamics. I fetishize red apples used as ballgags and wooden rulers thwacked against nubile butts. I feel sexiest and sassiest in short thigh-baring skirts, and I get a little weak in the knees for tweed blazers with elbow patches. Someday I hope a well-dressed domly person (consensually) bends me over a wooden desk, tells me I've been a bad girl, and gives me an opportunity to earn some extra credit…!
Erotic massage. For as long as I can remember, I've eroticized the idea of someone deftly and expertly getting me off, like it's their fuckin' job – and in this fantasy, it is. Depending on my mood, sometimes I picture the masseuse actually finding me attractive and getting turned on in a highly unprofessional way – or sometimes I just want them to be stony and stoic, stroking me on autopilot until I fall apart. Either way, it's a fantasy so hot that I tense up from arousal… and probably need a good massage to work out those kinks, if you know what I'm sayin'.
What fantasies are haunting your sex-brain recently?
This post was generously sponsored by the folks at PornDoe, and as always, all writing and opinions are my own!