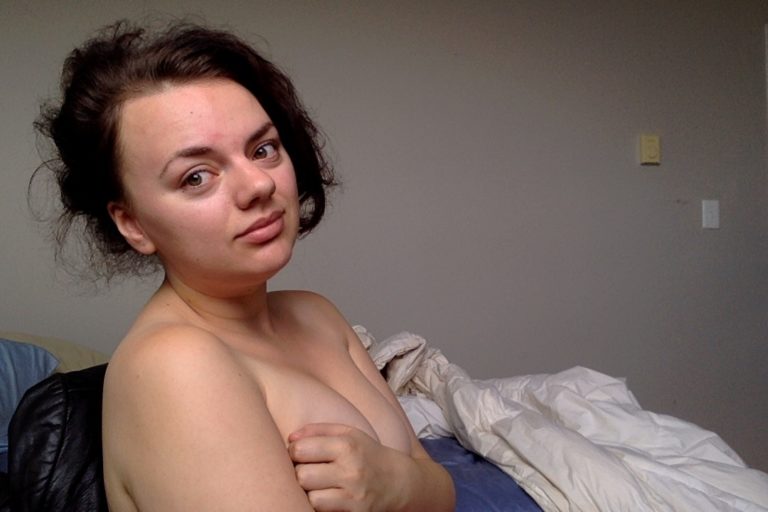 I recently had the blissful good fortune of getting a four-hand erotic massage from my friend Caitlin and her partner-in-crime Cosmo. Both of them have trained in the therapeutic touch modality known as Sexological Bodywork, a client-centered approach to erotic education that can help combat all sorts of sexual difficulties.
You can read more about my massage in an article I wrote for Kinkly about it. However, even once I chronicled the whole story in that piece, I still had more Thoughts and Feelings about the massage and what it meant to me. Here are five things I learned from my experience…
Asking for what you want usually works quite well. As someone who deals with sexual anxiety and a frequent fear of "not deserving" pleasure, I struggle a lot with asking for what I want. This is especially true for preferences that are specific and unusual – e.g. "Fingerfuck me deeper," "Only touch my clit through the hood," or "I like being spanked but not during sex."
The night before I was to get my ~sexxxy~ massage, I was talking to Bex about it, and wondered aloud if I'd have an orgasm. "Probably not, right?" Bex hypothesized, "because don't you need pretty specific things to get off?" This is true. It usually takes new partners several tries before they can make me come – particularly clitorally, since my clit is a princess: it knows what it likes, and it's loath to respond to anything less.
But during the massage, once I was already super turned on and aching to come, Caitlin asked me, "Kate, how do you like your clitoris touched?" and I found myself motivated to explain in enough detail that I'd actually get what I wanted. "Only through the hood, 'cause it's super sensitive," I breathed. "In small circles. A little more pressure. A little more. Yeah, like that."
It was that easy. So easy, in fact, that I had an orgasm just a few minutes later – which surprised me so much that I almost burst out laughing. "Why don't I always do this?!" I wondered. "Why do I let partners muddle around down there, instead of telling them what would actually work?!" I think, in most cases, partners would be excited to learn the keys to my kingdom, so to speak. So I'm gonna try to get better at handing those keys over.
Accepting feedback gracefully is an art. Each and every time I gave Caitlin or Cosmo an instruction or a request, whether they'd solicited it or I'd just blurted it out, they responded: "Thank you."
"I love having my hips squeezed." "Thank you!" "I think I want something inside me." "Thank you!" "Can you do that a little harder?" "Thank you!"
In my "IRL" sex life, making this type of request gives me hella anxiety. It makes me wince, sweat, and blush. I'm always expecting a grimace, an eye-roll, a resigned "…Okay." So to receive a "Thank you" instead was, to say the least, revelatory.
The truth is, when a partner gives you this type of direction during sex, you should thank them. They are trusting you with their vulnerability, their bravery, their authentic desires. That is a big responsibility, and a gift. Even if you don't actually utter the words "Thank you," that attitude should come through in however you respond to their request. You should prove to them that you want to please them, and that you're thrilled by any opportunity to do so.
I've been pondering how to bring this attitude into my sex life, both in terms of giving and receiving. I think it is going to make big changes for me, and for my partners.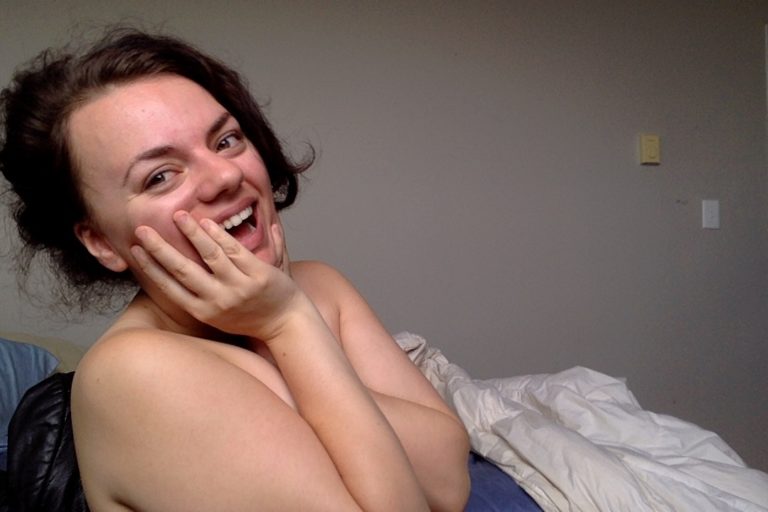 From relaxation, pleasure comes. I learned from the books Becoming Cliterate and Come As You Are that day-to-day stress actually physiologically inhibits orgasm in women. (I would imagine this is true for some people who aren't women, too!) If you're feeling overwhelmed, anxious, angry or sad in your everyday life, it will affect the extent to which you're able to experience and enjoy pleasure.
I have a high libido and pretty much never say no to sex with pre-established partners unless I'm debilitatingly ill, physically injured, or too depressed to move (and even sometimes then, I pursue sex, because I believe – often correctly – that it'll make me feel better). But even if my mouth says "Yes please," my body might not respond with such enthusiasm if I'm stressed. I don't get as turned on, I don't get as psychologically immersed in what's happening, and I'm not as sensitive or as orgasmic. It's a real disappointment, particularly since sex could be such wonderful stress relief if I could relax into it a bit more!
The first several minutes of my erotic massage were just regular (albeit naked) massage: a combination of gentle and firm touches all over my body, designed to release my tension and get me into a pleasure-receptive headspace. And it worked. By the time we got to the more explicitly erotic touch, I felt I had melted into a pool of hot, sticky bliss. Being so relaxed and receptive made it much easier (and quicker!) for me to get turned on, feel okay about accepting pleasure, and build toward an orgasm. This is useful knowledge for me to keep in mind going forward!
Sometimes practitioners get turned on. I interviewed Caitlin and Cosmo after my massage, and one thing I asked them was – shyly, tentatively, uncertain if I was being rude – "Do you ever get turned on doing this work? I'm sorry if that's a personal question…"
"Erotic energy is erotic energy," Caitlin told me. "It's a beautiful thing. We're participating with your erotic energy, but we're not requesting it back."
"I think anyone who says they don't feel arousal from playing with erotic energy… I would be surprised. I would be like, 'You're lying,'" Cosmo mused.
"And I would question how good they are at their job!" Caitlin added.
Obviously, there are lots of therapeutic modalities where the practitioner getting aroused would be inappropriate, unwanted, and even harmful. But for me, in receiving a Sexological Bodywork massage, I found it reassuring that I could feel the practitioners getting into it. I could hear their breath, smell their sweat, feel their energy intermingling with mine, and all of it was focused on me.
I think if I hadn't felt those signs of engagement, I would have worried they were getting tired, or bored, or resentful – the same way I worry about exhausting my sexual partners when we're bonin' down. That type of anxiety takes me right out of the moment and decimates my capacity for pleasure, so it felt not only acceptable but great for my practitioners to wade into the wilds of erotic energy with me.
Fantasy is an important part of sexual enjoyment. In my post-massage chat with Caitlin and Cosmo, they both mentioned having fantasized sometimes when they were practicing receiving touch in their trainings. At first I bristled, because it's been so ingrained in me that you're not "supposed" to fantasize when you've got a real live person in front of you, doing stuff to you – but then I realized I had fantasized during my massage too!
Toward the end, when I was starting to get close to coming, I asked if one or both of them could put a hand on my upper chest and press down. This is something I often enjoy with dominant partners: it makes me feel like they're holding me still, keeping me in place, so I have to take whatever sensations they're administering to me. There's no escape. And since there's no escape, there's also no room for me to get anxious about "taking too long" to come or being too sexually "needy." Every moment that they're holding me down, in my mind, is a moment they want to unfold exactly as it's unfolding. If they didn't want this, they wouldn't be demanding it of me.
I thought about this while Caitlin and Cosmo held me down and fingerbanged me to orgasm. I thought about a partner pinning me in place with one hand while fucking me with the other hand, because my pleasure is paramount to them and they insist I'm not going anywhere until I've come at least once. I thought about how delicious it is to be pleasured for someone else's amusement and not just my own.
Sometime around then, I came – loud, long, and spectacular. It made me think about all the other times I've fantasized while receiving sensation from partners. Mostly, it's not malicious, in the way we often think of it being: "You were thinking about some other dude while I was fucking you?!" For me, I'm often thinking about the person I'm with – just in a slightly different situation. Maybe they're being a little more aggressive with me; maybe they're saying filthy shit that this person wouldn't know to say; maybe I'm even replaying something they did to me a previous time we slept together! It's all just a mental game that keeps me more engaged, more excited, more interested in my partner, not less.
Now that I've pondered this, I think I'm going to feel less guilty about fantasizing during sex in the future. I've even been tiptoeing into telling partners what I was fantasizing about after sex – "I was thinking about how hot it would be if you did/said [XYZ]…" – and that's super fun too, if you can do it in a way that doesn't feel like a criticism!
Have you ever received an erotic massage? What did you learn from the experience?