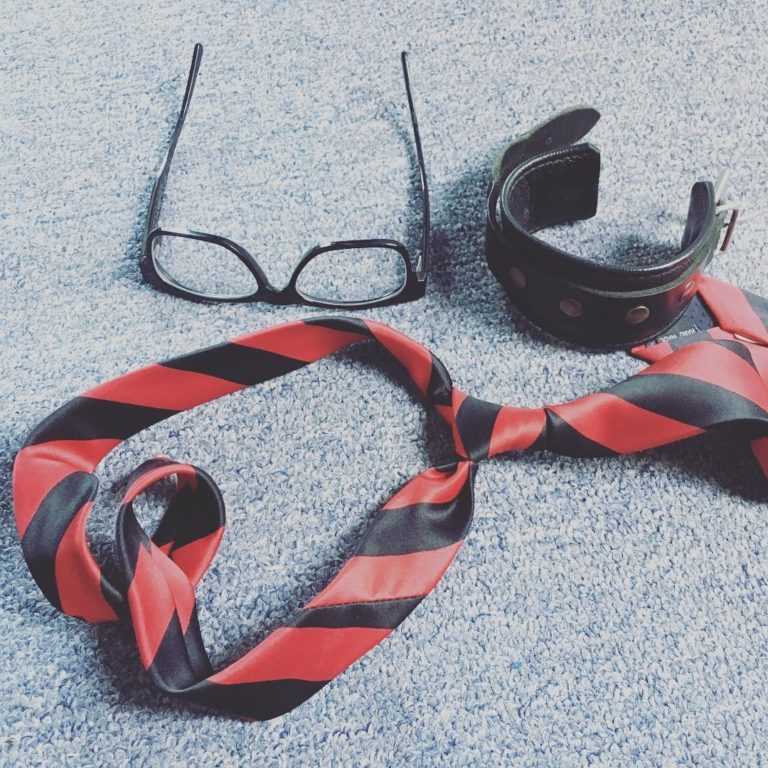 "If we have sex – not necessarily tonight, or ever, but if we do – what should I know about you to make sure you have a good time?"
He's asking me this question in the fluorescently-lit, 24-hour McDonald's near Comedy Bar, and somehow that doesn't make it any less romantic.
"Hmm," I begin, gnawing on a French fry. "I like toys. I like being spanked. I have a burgeoning Daddy Dom/little girl kink. Everything else, I think you'll figure out on your own."
He nods solemnly, taking this in. He has a mind like a computer, and he's just created a folder entitled "How to Make Kate Come." I see it in his thoughtful, analytic eyes. McDonald's is heated on this chilly March night, but a shiver goes through me nonetheless.
Later, he'll be three knuckles deep inside me, fingertips cresting along the spot that makes me come. "That's your sweet spot, huh, babygirl?" he intones. "You're getting so wet for Daddy…" And, yeah, that does the fucking trick. Stars explode behind my eyes and I lose sight of the world for a few moments, lost in my littleness.
But post-orgasmic doubt sets in, as it is wont to do. "I'm pretty good at knowing what people want to hear," he tells me when I compliment his dirty-talk prowess, and poof: there goes my boner. He can't be my Daddy if he's only stepping into the role for my benefit. It's like dancing with someone who's too cool to really get into it, and keeps pulling "ironic" faces and making fun of the music. You can't relax into goofy wild weirdness around someone who's there reminding you how weird it all is, however implicitly. You need them to get lost in the weirdness with you, so you can get out of your head and just be deliciously in your body together.
He didn't want to dance with me. He kept mocking the music. He kept telling me "what I wanted to hear." He was not my Daddy.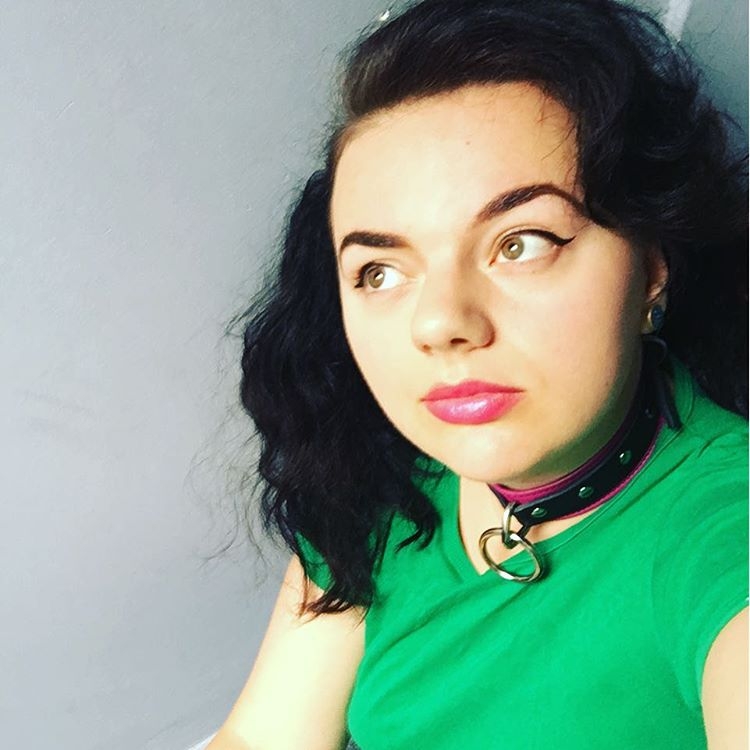 Wading into poly for the first time, I quickly discovered: it's smart to talk to your partners' partners, if they're cool with that. You learn so much.
"He's super GGG and so kink-minded," my metamour said, moonily. "Some guys get so weirded out when you ask them to hit you or choke you, but he always does it when I want him to." I could practically see the hearts in her eyes. As sweet as she was on this dude, I wasn't quite sold on him. Something felt… off.
I mentioned my DD/lg feelings mid-sext one day, and then all the right keywords started popping up in his dirty-talk, like a social media algorithm that knows what you've shopped for online and reminds you of your history every day thereafter. "Does my little girl need a spanking?" he queried coolly from across the couch when I was depressed one afternoon.
I nodded, but his comment activated a sad sensation I knew well: performative kink. It is categorically different from actual kink. It's the difference between "Yeah, sure, I'll play a submissive role for you, I guess," and "You are utterly in control of me." Just as you can't choose whether you'll fall in love with someone, you can't choose whether you'll feel subby to someone – and I felt neither of those things toward this boy. But I could pretend. And I did.
His filthy monologues, at least, were on-point. Midway through our second fuck of the day, he murmured to me in his darkened bedroom, "I want you to come all over Daddy's cock like you did earlier." My vagina responded readily, but it was almost perfunctory: yeah, you said The Thing, so I guess I'll do The Thing. But it wasn't quite what I had imagined that Thing would feel like. A hollowness followed that dutiful orgasm: I was someone's little girl, surely, but not his. He was not my Daddy.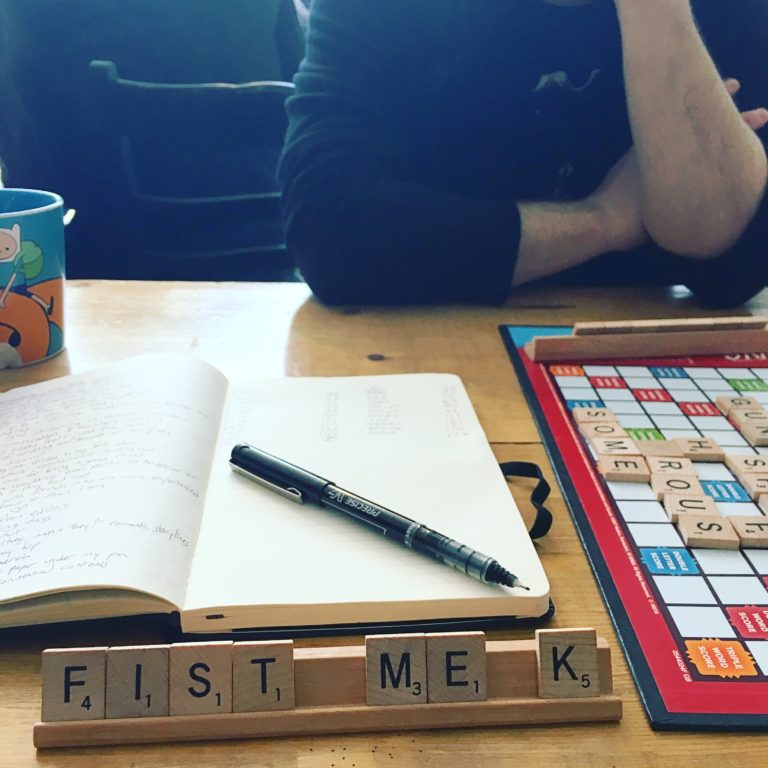 My new beau texts me from a party. A couple in his sightline has what he perceives as an overt DD/lg dynamic, and he is, as he puts it, "having some FEELINGS."
I text back: "Like, 'wanting me to call you Daddy' feelings? 'Cause, like, same."
We've only talked about this in generalities so far, but his reply tells me everything I need to know. "Fuck. Yes."
I have no idea what I'm doing. I type a sentence which feels like it should live only within the hazy universe of sexting, and can't possibly bleed into real life – and yet, here I am, saying it to a real-life partner, albeit in a text. "Excited to come fuck your little girl this weekend?"
There is barely a pause before his response comes back: "Yes, little one, Daddy is very excited to fuck you this weekend."
The weekend comes. We are hyper-communicative kink nerds, thank god, and lie in bed talking about our Feelings before we delve into sex. "I liked it when we were texting, but I don't know if I'll like it in real life," he carefully confesses. Noticing the confusion on my face, he clarifies: "You know… That word I can't say."
I laugh, because I don't think I can say it either. It feels silly, saccharine, embarrassing, vulnerable. It feels like admitting to something I am absolutely not supposed to want, even though we've both admitted we want it, and we both know better than to kink-shame. It's all well and good to believe other people have a right to their safe and consensual kinks, whatever those may be; it is another thing entirely to accept that you have a right to like what you like. That you are not broken or weird or sick for wanting the things you urgently want.
He kisses me, and it's like this word we cannot say is silently fuelling our lust; it's the whirr in my ears, the rat-tat of my heart. I say it a thousand different ways in my mind. I beam it at him while he claws at my skin, spanks my ass red, beats me with a cane. The word resides in my grimaces and in his smirks. It's an unspoken parenthetical in every sentence we spit.
He lifts his head from where it ended up, between my thighs, and says with the steady calm that turns me to mush: "I'm going to make you come now." And then he slides two fingers deep inside me, and hands me my Tango, and does what he has promised.
The sounds in the room, as I'm coming down from my orgasm, are a mellow chorus of mewls and whimpers and "Mm-hmm, that's right" and "You are such a good girl." I scrunch my fists in the sheets to gather my strength and my resolve, and then I look down at him and say, "Come here. I want to tell you something."
As he crawls up my body, I wonder if he thinks I'm going to say "I love you." It's way too early for that. And also, what I'm about to say feels even bigger, trickier, riskier.
I pull him toward me and purr in his ear, "Daddy, you made your little girl come so hard."
I feel his cock stiffen and stir against my leg, and he groans like it's involuntary. Like I pulled the sound from deep within his body. "You want Daddy to fuck you now?" he asks, soft, so soft. I hear how hard he works to push the word past his lips, to force it out while his self-shaming superego tries to tamp it down. I moan my approval like watering a plant I hope will grow strong. And then he fucks me until I am even less than a little girl: a puddle, a cloud, a sweetly sighing mirage.
He strokes my hair in the afterglow, and comments thoughtfully: "I think what freaks me out about that word is how much I like it."
I laugh. Yup. That. "I know what you mean. It's like, 'You can't say that! That's The Thing!'" The Thing that catches my breath and halts my words. The Thing that darkens my panties with want. The Thing that flips some secret switch in my brain from "off" to "on." You know. The Thing.
He smiles, and pulls me tighter against him. "You are such a sweet little girl," he breathes contentedly, and I know that he is right – and that he is my Daddy.