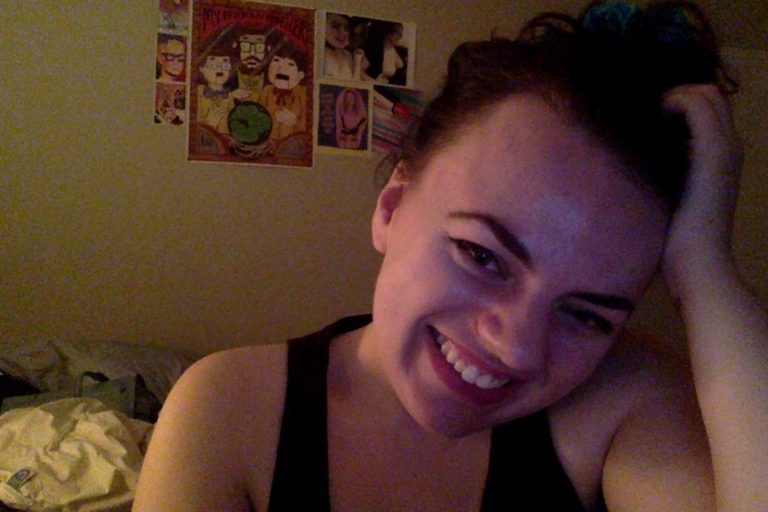 In theory, I think we should all face our fears head-on constantly. Every day, we should pick something that makes us nervous and tackle it with full-hearted fury. This would make us better and stronger, day by day by day.
The reality, though, is harder than that. Every fear I confront takes something out of me for a while. It saps me of bravery points. I have to take a beat and let them recharge before I can dive back into the juicy, meaty boldness I ache to embody.
Here are two big fears I conquered this year. There were others, but these were the biggest. They took the most out of me and also gave the most back to me – as conquering your fears is wont to do.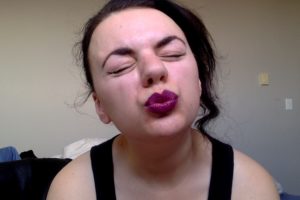 Polyamory. Okay, I've been non-monogamous off-and-on for a few years, but this was the first year when it was actually difficult for me. My mid-2016 boyfriend didn't give me jealousy feelz because I just wasn't that invested in him; by contrast, I had Primary Partner-level feelings about the dude I dated in mid-2017, and that was not reciprocated. That's cool – not everybody does the hierarchical poly thing, and I'm not even sure it's what I want anyway – but it made non-monogamy acutely uncomfortable for me. What had previously felt like a breezy cotton T-shirt now rankled me like an itchy sweater.
I thought, for a long time after the end of that relationship, that maybe its dissolution meant poly wasn't for me. If I was "meant to be poly," I reasoned, it wouldn't have hurt me so badly when my partner pursued another person with the passion of NRE. But in thinking about it more, I've come to the conclusion that his way of doing poly wasn't necessarily the only way or the best way. He started dating someone else two weeks after we met, without even running it by me first, which crushed me and destabilized me before I'd even found my footing in that relationship. I learned from this experience that there are some things I need from my poly relationships, and some things I cannot handle, and those are important things to know.
My current situation is something like what's known as "solo poly": maintaining my autonomy, dating several people but not viewing any of them as a "primary partner," and valuing my own self-care highly. This mental shift has helped me nix most of the jealousy and instability I was feeling earlier this year, because I find that when I don't view anyone as my main squeeze, I don't start expecting things from them that they're unable to give me. The result: a much happier and more balanced dating life, for me and hopefully for my partners as well. Hooray! Here's to more poly adventures and explorations in 2018.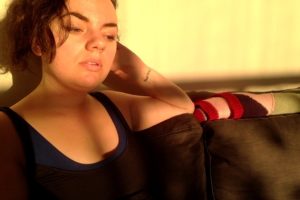 Polite rejection. Though I've been romantically or sexually rejected countless times in my life and it makes me into a teary-eyed mess, I'd rather be the rejectee than the rejector, any day of the week. When someone else did the rejecting, you can blame them, get angry, cry over them, journal about them, rationalize what happened, feel sorry for yourself… but when you're the one rejecting someone, you only have yourself to blame. It's not your fault you don't want to be with them, of course, but it can feel like a deep personal failing sometimes. "Why can't I just like them?!" you ask yourself in the hollow-hearted dead of night. "Everything would be so much easier if I did!"
The trickiest thing, for me, is turning someone down when they're completely lovely but I just don't feel that magical, ineffable chemistry. It feels like punishing a perfectly good person for being perfectly good. it feels like discouraging them from something they should never stop seeking. It feels like the inverse of cruelty I've had inflicted on me, and it can be devastating.
This year, however, there were a couple of times I had to put on my Rejector Hat and do the thing. I ultimately came to the conclusion that being upfront and clear is kinder than being wishy-washy and dragging things out. Devising a simple script can help you do what you gotta do; for example: "I've really enjoyed our time together, but I'm not really feeling a romantic connection here. I'd still be down to stay friends, though!" If anyone flips out at you for communicating your truth kindly and clearly, that's on them, not you.
What fears did you face this year, my loves?