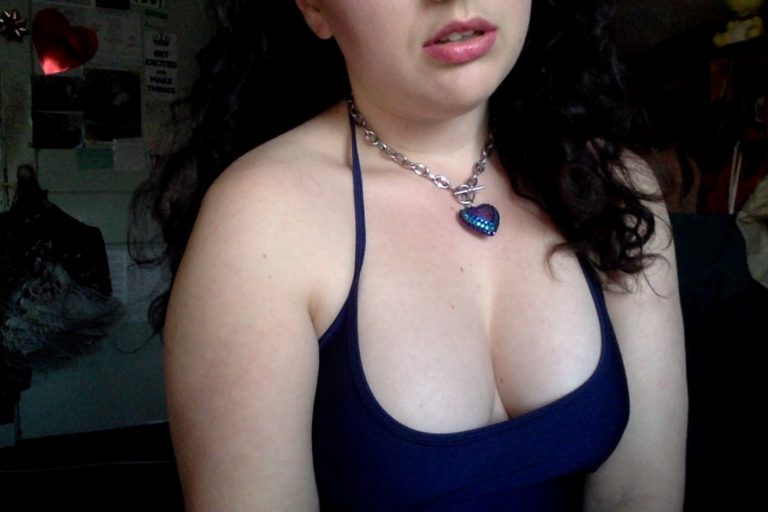 Oh, I can just picture it now. It's almost every first date I've ever been on. My anxiety swells. My heart pounds. I obsess about my outfit, hair, and makeup – like I'm trying to dress as a "cool girl" for Halloween. I debate whether to text my date upon leaving the house; maybe a "See you soon!" text isn't chill enough, but maybe radio silence is too cold. So many choices!
As I walk up to the bar, my mind races. What if we start talking and he mentions that he thinks feminism is a waste of time? What if he only wants to "find some easy pussy" or "grab local slags here" and doesn't actually find me interesting at all? What if – horror of horrors – he thinks Adam Sandler is funny?!
The thing is, while my anxiety disorder runs me through the wringer before every date, it doesn't have to. The dates themselves are never as bad as I worry they will be – and this whole nervous rigamarole could be avoided, or at least mitigated, if I had a great pre-date ritual solidly in place. Here are 10 of my best tips for shaking your jitters before you walk out the door to meet a new potential beau!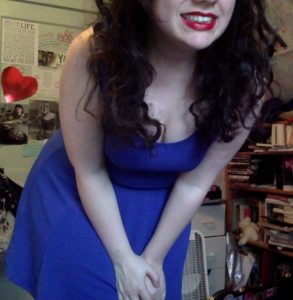 Have some go-to date outfits on hand. This just makes everything so much easier. Prepare a "uniform" of sorts (or a few different ones) that you can grab in a hurry when getting ready for a date, so you won't have to waste precious mental energy on outfit composition. Oh, the geeky sartorial bliss of it!
This ensemble should have a silhouette that flatters your shape and makes you feel babely as hell, and maybe one or two "conversation pieces" – unusual garments or accessories that a date is sure to ask about. ("Oh, this old thing? I bought this from a loud, flirty man on a beach in Gozo just before we leapt into the Mediterranean sea…!")
If you want to get extra nerdy about it, you can have different date uniforms for different types of dates. For example, I'll often wear a low-cut dress and a cardigan if I'm going on a fancy dinner date, or a tank top tucked into a skirt if we're just ducking into a dive bar. If you show up at your date feeling hot and neither overdressed nor underdressed, you'll have won half the battle already!
Listen to great music. So basic, yet so effective. I have a Spotify playlist of all my favorite pump-up tunes – mostly a lot of up-tempo pop and hiphop – and it helps ease me into a foxy, energetic brainspace. I love to shimmy into my panties and stockings to a sexy Drake jam, bop around doing my eyeshadow while One Direction croon at me, and fluff up my hair while Frank Sinatra sings compliments in my ear. Ah, what a dream.
Prep your bod. Whatever body-prep makes you feel attractive, desirable, and ready for sex (if that's a potential item on your to-do list for the evening), do that. For me, this would involve showering, shaving, and moisturizing. When I'm all clean, smooth, and soft, I feel practically unconquerable.
Breathe. "Fear is just excitement without the breath," according to psychotherapist Fritz Perls. I don't know how much of this is hippie-dippie psychosomatic silliness versus an actual effective treatment (and, let's be real, sometimes they are one and the same), but I find breathing deeply helps circulate my anxious energy all around my body and thereby diffuse it. Shallow, fast breaths are a classic sign of anxiety; you can trick yourself into calming down by elongating and deepening your breath. Oxygenate your body and brain!
Load up on conversation-starters. My conversational skills drastically improved when I went to journalism school, and I'm convinced it was partly because I had to read the news so often at that time, so I had plenty to talk about! Still to this day, before a date, I'll take a look at trending stories before heading out the door (if I haven't already encountered them that day on Twitter or in podcasts I listen to), so that if my date's discussion skills leave something to be desired, I can pull out a fascinating new topic at a moment's notice.
You can also glance at their online-dating profile again (if that's where you met them) and mentally note a few points to ask them about. ("I see you went to school for English lit; how does that help you in your current job?" "You said you like The Office, but what did you think of the finale?" "Is that dog in your profile picture yours?!")
Tell a friend what you're up to. Before leaving on a date, I like to text the following info to a friend: my suitor's full name (if I know it), phone number, any other relevant info I know about them (what they do, where they live, and so on), where and when I am meeting them, and what time I anticipate I'll be home. I've been lucky enough that a date has never made me feel unsafe, but it certainly helps my anxiety if I know I have safety measures in place. And if the date's not dangerous but just boring or awful, you can have your friend call you and fake an emergency you need to go attend to immediately.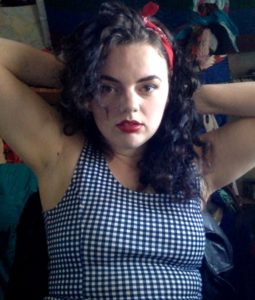 Choose an alter-ego. This is not to say you should be inauthentic on your date, of course – but pretending you're someone else can help you play up the best parts of your personality while banishing the parts that hold you back.
Sometimes I like to pretend I'm Amanda Palmer, Zooey Deschanel, or Rosa Diaz. How would they get ready for a date? How would they walk into a room? How would they greet a person they found attractive? Usually I hold my "character" in mind for the first little while, just until I get settled, and then I cast 'em off and let the real me shine through, unencumbered by anxiety.
Remind yourself what a catch you are. Glance at your most smokin' selfies. Look through compliments people have given you in the past (I keep a file of mine!). Think about the best dates/makeouts/sex you've had, and remember that you are, at least partially, what made those experiences so fantastic!
This kind of mental reflection – whether you do it in a journal, out loud to a friend, or just in your head – can also help you get some perspective. This probably isn't the last or most important date you'll ever go on. If it doesn't go well, it isn't the end of the world. There are so many more people out there, and so many more experiences you're gonna have. Go into every date with the attitude that it'll be a fun adventure, and anything else that comes of it will just be a bonus.
Admit to your nervousness! This can be super charming and disarming in some contexts. If you and your date exchange some texts before meeting up, maybe tell them you're a bit nervous because you find them so cute. Or, after you've showed up and talked for a few minutes, you could mention, "I get so nervous about first dates!" Good people will often try to reassure you when you make admissions like this – and at the very least, you've just backhandedly confessed that you find them attractive. Everyone wants to feel attractive. See – nervousness can be a plus!
What are your favorite tricks for mitigating pre-date jitters?
This post was sponsored, and as always, all writing and opinions are my own!