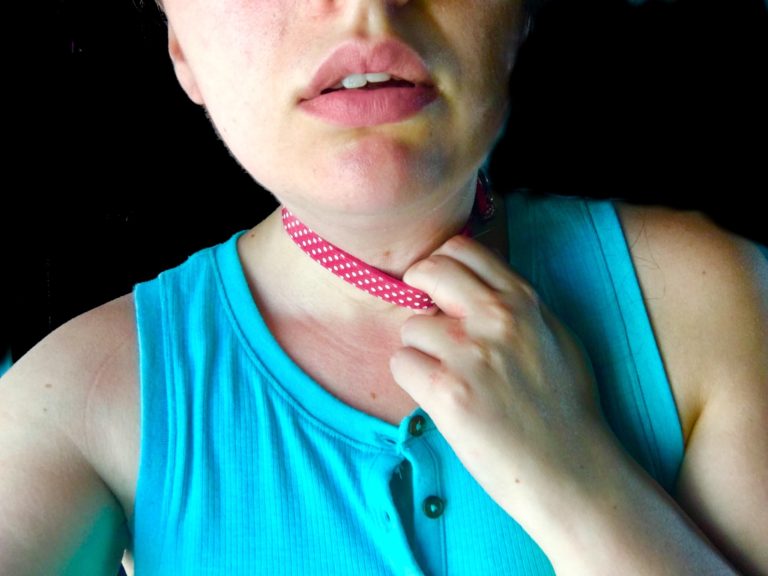 My collar is too tight. I keep tugging at it, loosening it, shifting it against my sweat-slick throat. It doesn't feel quite right, because my submission doesn't feel quite right. It's been five weeks since my dominant dumped me and my submissiveness still doesn't feel quite right. I'm simultaneously sympathetic to my own cause and furious I'm not over this shit already.
"This is the first time I've worn a collar since my breakup," I tell my best friend, realizing only as I say it out loud that it's true.
"How are you doing with that?" Bex says, their brow furrowing because they understand the gravity of what I have just said, in a way a vanilla friend might not.
"I'm doing okay," I respond. Still tugging on the collar even as I try to let it lie.
---
Whenever someone breaks my heart, I become outraged I let them touch so many things in my life I cared about. Like a bad apple in a barrel, cruel lovers ruin whatever they come into contact with. I can't watch Steven Universe or listen to DVSN anymore; I can't order from that one Thai place we used to frequent; I can't even enjoy media featuring characters who share his first name. It's all painful and I'm furious it's painful.
But what hurts even worse is the places he touched that are buried deeper in me, more central to my heart than my entertainment preferences: my sexuality, my sensuality, my submissiveness. I let him own me while he was my dominant; it's unfair he still gets to own part of me now that he's gone. I want those parts of me back, but that's like trying to make dirt-trampled slush back into clean white snow.
---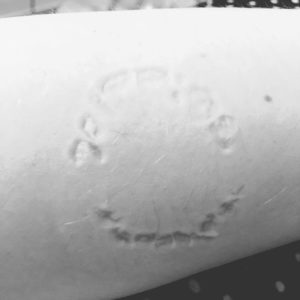 I miss my bruises. I miss my bite marks, scratches, and hickeys. For the first several days after the breakup, I think this thought at least once an hour and cry every time.
Holding my ghost-white forearm out in front of me while sitting on my friend's bed, I splutter, "There's a bite mark here. You can barely see it. Soon it will be gone, and I'll have none left." My friend is listening but I might as well be monologuing to myself; I'm so absorbed in my own internal drama these days.
Later, I tell Bex the same thing via text. I'm repetitive when I'm heartbroken. "You'll get more," Bex suggests.
"I don't want more from anyone else." It feels true when I type it. It feels like it will always be true.
"You will one day," Bex replies. "Or not. And that's okay too."
My heart folds in on itself then, crumpled and dissolute. What if they're right? What if this prophesied nightmare comes true and I never find my way back to my submission? What if I left my kink in that man's hands and he still has it and he'll never give it back?
I bend over in front of a mirror and stare at my ass, dappled with bruises from a scene with a one-off hookup last week. I stare and stare at the wine-dark marks and feel blindingly angry that these meaningless splotches still linger while that bite mark, that one last precious vestige, is nearly gone.
---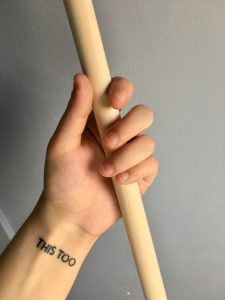 Relationship psychology fascinates me, and so do sex toys, and one intersection between the two is the intriguing question: who keeps the sex toys the two of you shared when you break up?
My toys are mostly mine, purchased with my own dollars or acquired with my professional clout. But them being technically mine and mine alone does not stop them soaking up meaning from past relationships. There's the metal hanger rail I can't bring myself to use with anyone but the man who pried it out of a hotel closet for me; the silicone dick extender I got to fulfill a specific partner's fantasy and likely won't use again; and now, the multitude of kink implements that remind me only of the dom who debuted them on me.
How long will it be until my favorite paddles no longer feel like his? How long until I can use my shiny new wand vibe without thinking of how he, at my request, tied me down and held it against me until I squirmed and screamed? Will I ever be able to repurpose the wooden dowel he bought for me at a hardware store, sawed and sanded down to size, and used to smack stripes onto my skin?
A week after the breakup, he drops by to return the nipple clamps I forgot at his house. I'm filled with bitter rage – Yeah! He SHOULD give those back to me! I bought them with my own money, dammit! – while also knowing it might be a long, long time before I want to use them again. I hold the clinking clamps in my sweaty palm and tear up, thinking: You damn fool. Crying over nipple clamps.
---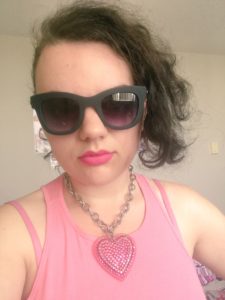 I move into his neighborhood – not on purpose, just a cruel coincidence – and develop a crippling fear of running into him. I won't leave my building without first slipping on a low-key disguise: sunglasses, headphones, modern shields against creeping invaders. I add extra blocks to my walks so I won't have to take streets I know he frequents.
What am I so afraid of? He did this, he fucked this up; I don't have to be ashamed. But I'm scared that if I see him, he'll still feel like my Daddy. Or worse, I'm scared that he won't.
I pass by his house and (insanely) want to knock on the door. My phone beeps a text tone and (insanely) I wonder if it's him, wanting me back; wonder if I should text to ask. A distant ex sends me a long-overdue apology out of the blue, and (insanely) I consider seeing him again. I don't do any of it, and (insanely) I very, very much want to.
---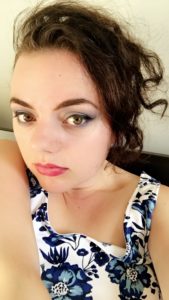 I try to make everyone into my dom, because I feel unmoored without one. I say self-effacing shit until friends have to command me to shape up; I pretend my to-do list is a written decree from a bossy babe; I spend more time around my parents because there is no one else now to make me feel small and cared for. When texting with casual beaux and Tinder randos, my once-flirty banter tricks like "Is that an order?" and "Make me!" become, instead, thinly-veiled desperate pleas.
But just as a tree falling in the forest is inaudible if there's no one there to hear it, a bratty submissive is just an aimless failure if there's no one there to rein her in. When I make silly decisions, like skipping meals, forgetting my iron supplement, and putting off my work until late at night, no one scolds me or spanks me or throws me a stern look. No one tells me to straighten up and fly right. I am neither punished nor rewarded for anything I do. I must be a Goddamn Adult and supply my own motivation. I can barely remember how.
In navigating this sudden crisis, I am reminded of the existentialist philosophy classes I took in high school and university. When existentialists came to the ultimate conclusion that there is no God, no watchful deity, no inherent meaning or purpose to life, at first they felt deeply anxious and upset. It was like being cast out of an airplane with no parachute, reeling, not even certain where the ground lay. But soon, they came to realize: one can make meaning out of one's own life. One can select a purpose, a direction, a vision for oneself, instead of waiting for some distant God or Divine Right Order to do it. What was terrifying at first becomes empowering as you sit with it and think it through.
I have to make my own meaning. I have to be my own dom. I know this. And one day I will figure out how to do it.
This post was sponsored by the amazingly generous folks at SheVibe. As always, all writing and opinions are my own. Check out their selection of restraints, spanking implements, fetish wear, and other kink products!