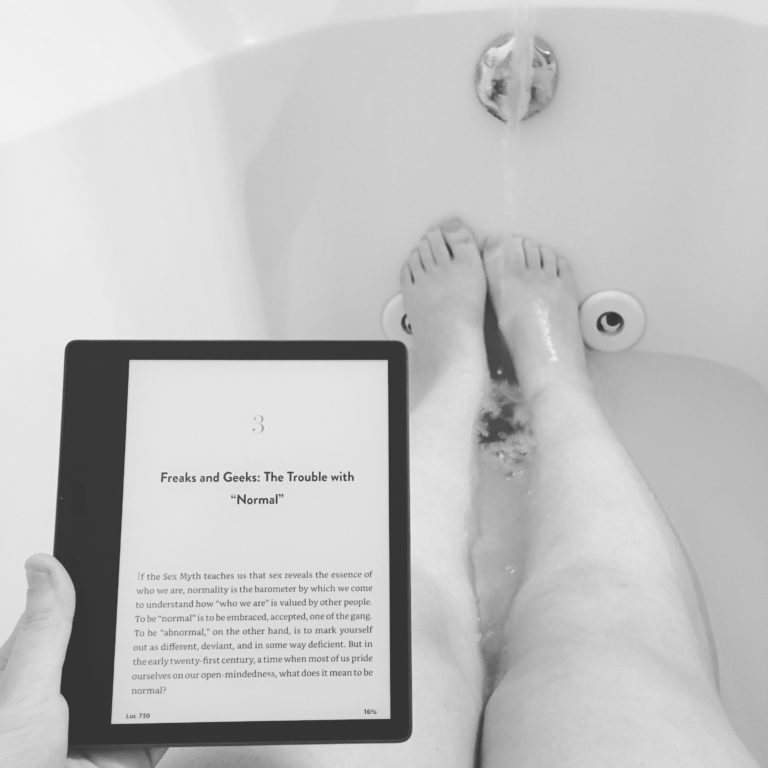 • Ask Polly has some advice on what to do if you want to date men but also you hate men. "Dating, like all arbitrary, tedious, pointless social exercises, requires a higher level of Zen. Surrender to the excruciating nothingness of the task at hand, and try to enjoy it. Yes, most men are shit. But you are not taking an exhaustive survey of most men. You are looking for one good, kind, exceptional man. They exist."
• These tools for recovering from sexual trauma are neat as hell!
• Not exactly relevant to my blog, but oh well: I enjoyed reading this oral history of the David S. Pumpkins SNL sketch. It made me think about how we're drawn to silly, meaningless entertainment in times of sociopolitical turmoil, and also about how fucking great Tom Hanks is.
• You can use the teachings of Aristotle to get someone to go on a date with you. Hmm!
• Luna told the story of moving her massive sex toy collection when she moved houses. "The thought of a box of fantasy toys tipping over and disgorging its colorful contents in the back of my dad's SUV is the stuff of nightmares."
• Girl on the Net wrote about crying after sex and it was so beautiful and relatable that I cried, too.
• What does it mean to be a "kink lifestyler" and how do you know if you are one?
• Here are a bunch of stories about dicks getting stuck in things.
• What can you do when your social media addiction is curbing your creativity? This article is chicken soup for the creative soul, truly. "Sometimes the most skilled, unique, emotional writers are the ones who struggle with feelings of inadequacy the most," Heather writes. "Refuse to imagine what will impress other people. Seduce them into loving exactly what you have to give instead. Savor your craft and enjoy yourself."
• Here's how to prepare your bed for sexy guests.
• Sammi's Satisfyer review includes a cool sex toy hack that will be of particular interest to transmasculine folks. Gotta love the ingenuity of sex nerds!
• I shrieked with laughter watching this video of Jeff Goldblum reacting to tattoos of himself.
• Would hiring a sex worker help predatory men (e.g. Weinstein, Spacey, CK) work through their fantasies? Experts weighed in. And then Alana Massey weighed in. Lots to think about here.
• Miles Klee makes a case for period sex. I think I've reached a point where I can no longer date folks who are squeamish about the crimson wave…
• I've been fascinated by fear play lately so I loved Taylor's post about why they love it.
• I loved reading about this vibrator that tracks your orgasm statistics. Sex nerdiness, activate! (Also, why don't I own this toy?!)
• Where does the slang term "fap" come from?
• If you're a dude who flirts with women, or would like to flirt with women, read this guide, please. It's very good.