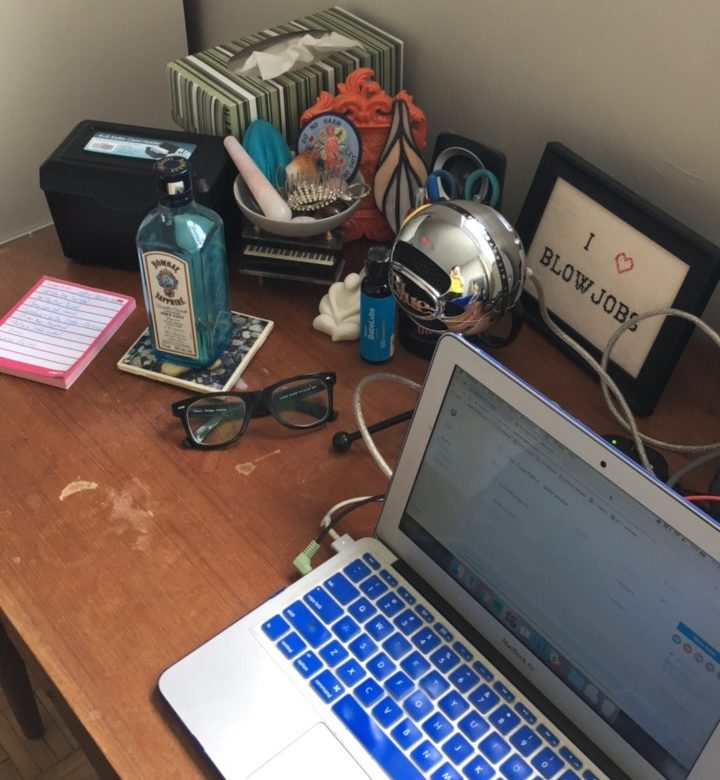 • The ever-wonderful Alana Massey wrote an etiquette guide to receiving nudes and it should be required reading for sexters the world over.
• Melissa Broder wonders: why are we still having sex? "Many times, following a mediocre sexual experience with a partner, I've thought, Why didn't I just stay home, masturbate, and eat snacks?"
• Some accomplished journalists reveal the best reporting advice they ever received.
• OkCupid banned a white supremacist. Nice.
• Suzannah Weiss tried the new Satisfyer and isn't sure she wants the plentiful, intense orgasms it gives her.
• Taylor has some suggestions for impact play implements you can get at the dollar store. (I love pervertibles! One of my all-time fave impact toys is a thick wooden cutting board I bought at a fancy culinary shop in Rome.)
• Important reminder: safer sex is more than just condoms!
• On Lady Gaga, fibromyalgia, and the stigma of invisible pain.
• Speaking of pain: BDSM can help with it, sometimes.
• I've never been to Hooters but this article makes me want to go.
• The hilarious Merritt K wrote about smelly dicks and why you should wash your junk. Fair warning: this article is disgusting, but highly amusing.
• Helena Fitzgerald on the allure of leather jackets. Yes, yes, yes.
• Suz has some great advice for how to feel less shook up when you get stood up.
• On the gender politics of sex robots.
• Why would someone want to get their dick rated?
• If you're part of a couple seeking a "unicorn" for a threesome, read this post of Suz's about how to message a potential third.
• Fascinating: you can take a BDSM vacation!
• The beautiful, wonderful Caitlin K. Roberts made a video about her experiences with mindful masturbation. (She's offering masturbation coaching now, too!)
• Here's a succinct write-up on why wet dreams happen, incase you've ever wondered about that.
• Fuck ScreamingO. They did a real bad thing. (More info + posts in this Twitter thread, if you're interested.)
• Here's a history of the cock ring!
• The dick, the myth, the legend: here's some writeups on famous dicks and what became of them.
• A lesbian sex party for straight women?! Yep, totally a thing.