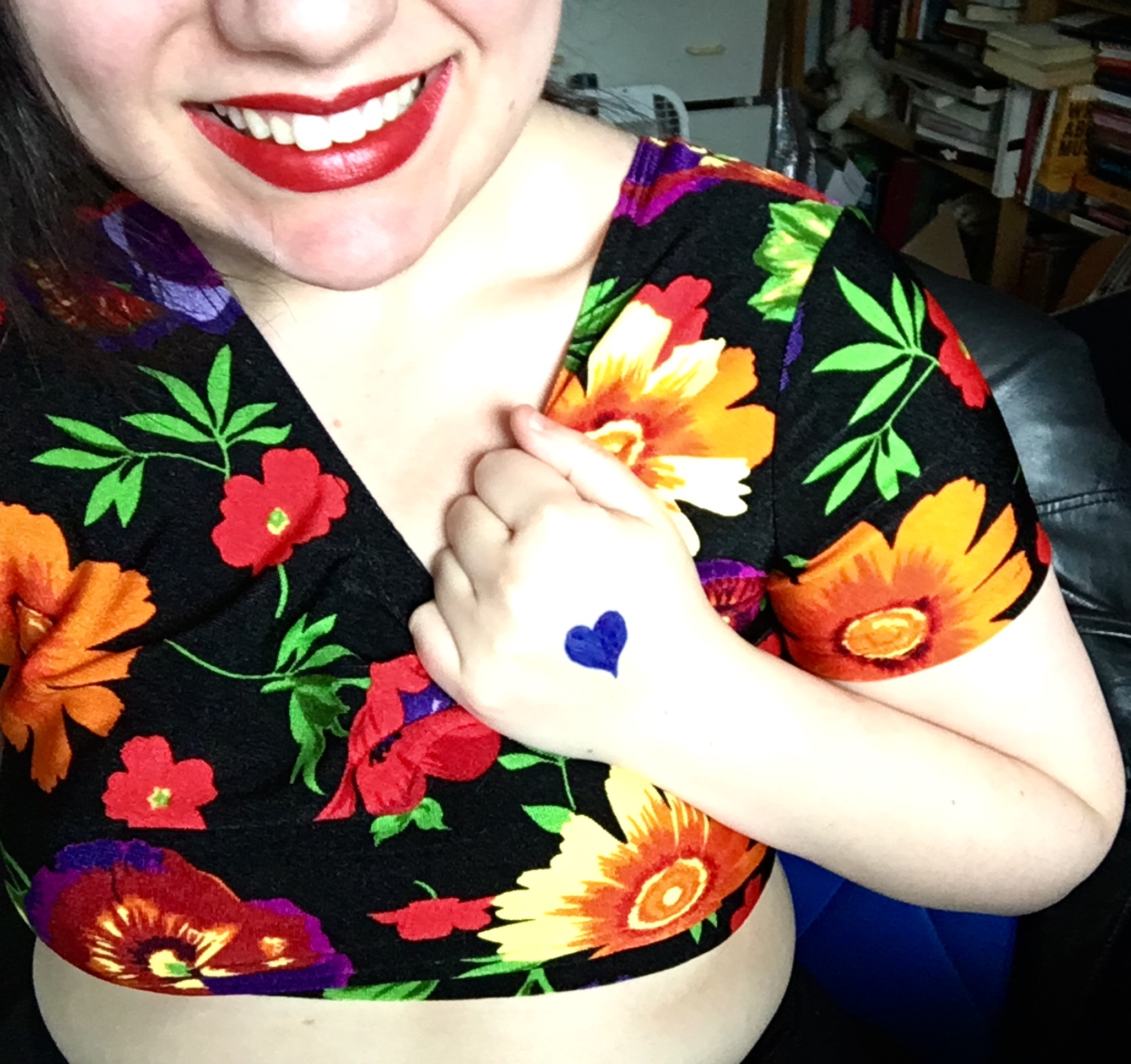 Dates never quite go the way you expect them to. There is always a discord between the date you pictured before it began – whether glittering and gold or precarious and scary – and the date that actually unfolds. You can plan and play out every plausible permutation in your head and your date can still throw you a wildcard. That's part of what makes it fun.
That being said… I still sometimes fantasize about very specific dates. I know that they'll never happen in real life, because if they did, they'd be as boring and predictable as a rendezvous with a sex robot you programmed yourself. But they're still fun to think about.
Whether your meet-cute happens through Tinder, OkCupid, Bumble, mutual friends, a party, a chance encounter on the street, or you just click here for sex tonight, I hope one day you get to have your ideal first date. Here's mine…
---
I spend a couple hours slooowly getting femme'd up at home: prancing around my bedroom, trying on outfits, blasting upbeat tunes, texting friends selfies for their approval. The outfit I ultimately settle on is a colorful fit-and-flare dress, thigh-high socks, a leather jacket, and leather boots. I smoke a little weed to help me relax. (It's a family tradition.)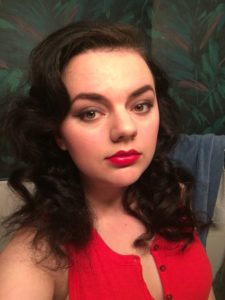 On my way out the door, I check my lipstick in the mirror and impulsively send a selfie to the suitor I'm about to go see: "I'll be the chick who looks like this. See ya soon!" He replies with a thumbs-up emoji followed by a heart-eyes emoji.
I get on the subway toward Ossington station, heart thudding but not as hard as it would be if I'd skipped the weed. My best friend floods my phone with encouraging messages. I listen to a funny podcast and mess around in my Scrabble app; this always calms me down.
Once at Ossington, I skip down the street to the Bad Dog Theatre, where we've agreed to meet. I trot up the stairs, nervous but ultimately excited. Our Tinder banter earlier was good – a rarity in the sea of bro-y dullards that is the online-dating scene – and I'm confident his charm will translate to the offline world as well. I've developed a pretty good sense for that, I think.
I spot him in a booth, beer in hand. He flashes me a broad, goofy grin and a wave of acknowledgment. I slide in across from him and our conversation sparks to life immediately; he's witty, quick, and rambunctious. They say a woman decides within 30 seconds of meeting a man whether she's going to sleep with him or not, and right now I'm feeling a magical, hard "yes."
I get a pilsner of my own and we keep talking. He's interested in my work, my life story, and I in his, so we talk about my writing and music and sex ed, and his various impressive creative vocations. The pre-show minutes zoom by, amid animated stories and bad puns and silly voices. (Gosh, he's really very funny, isn't he.) The theatre usher du jour announces that the house is open, so we shuffle in with the rest of the crowd. He wants to sit front-row centre, and so do I, and we commiserate about how other people always think it's weird when you want to sit that close.
The show is hilarious as per usual, but more than that, I notice my date's laugh. He has a big, generous laugh that makes every joke seem funnier, every improvised choice seem deliberate and brilliant. We keep catching each other's eye in our periphery, sharing in mutual delight over the discovery that we both laugh like loons. One of the comedians calls us out for sounding like goofs and we just laugh harder.
After the show, Mr. Cutieface sticks around for a minute to congratulate the performers on a great set and say hi to the ones he knows (because, of course, he's friends with half the cast). Then he asks me – a courageous veneer draped over some hidden nerves I almost don't notice – if I'd like to stick around, have another drink, and keep talking. "I would love that," I say, and his ensuing smile is all fireworks and disco balls. Blam, pow, zing.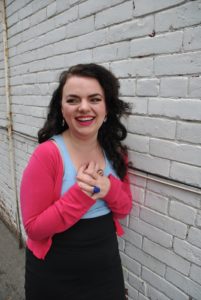 He tries to buy my next beer but I don't let him. We settle back into our booth and get into a heated discussion – not so much a debate – about inclusive comedy, consent in improv, and the importance of "punching up." Every once in a while, when I make a particularly salient point, he goes quiet and wide-eyed for a moment and says, "Kate, you don't even know how right you are," or, "Kate, you genius, you should teach classes on this stuff." I know he's being hyperbolic but his unabashed flattery still melts me a little. And each time he says my name, my proverbial ears perk up and I feel entirely focused on, like everyone else in the bar is just a hologram but he and I are absolutely real.
When it gets late and the crowd is starting to thin out, he asks me, "What do you wanna do now?" and I'm just tipsy and comfortable enough to fire back, "I kinda wanna go somewhere and make out with you." He doesn't miss a beat, all wiggly eyebrows and roguish smiles. "Yeah, that sounds good. Let's go do that," he says, and reaches for my hand.
As we're throwing on our jackets and scampering down the stairs, he asks if I'm more in the mood for park makeouts or alleyway makeouts. I half-joke, "Which one's closer?" and he gives me a sidelong mischievous glance, takes my hand again, and leads me into an alley.
Moments later, I'm up against a wall and his face is heart-haltingly close to mine, but I'm a chronic punster and can't resist the opportunity. "Making out with you would really be… up my alley," I squeak between giggles at my own bad joke, and he rolls his smiling eyes and presses his mouth against mine.
We kiss for long minutes, slow and exploratory, like we've got nowhere else to be but here. He hints at an inner domliness in the way he keeps me pinned to the brick wall with his arms, his thighs, his mouth – but whenever he kicks up his fervor, he always backs off for a moment to ask me, "Is this okay?" or "Do you like that?" I always breathlessly reply in the affirmative.
Drunk people keep walking by the alley and half-spotting us in the dark, and every time it happens, we giggle – not embarrassed, just amused. Eventually he stops kissing me and says, soft and low, "Okay, Miss Sloan. I think we should call it a night pretty soon." He's pinging my kinks and doesn't even know it yet. Or maybe he does.
I could invite him over to continue the evening. I could inquire about going back to his place. I could offer him a blowjob in this alley. But I don't – not because of stigma about sex on the first date, but because I like him so much, I want to savor things as they come. (Pun only partly intended.) And I can feel how much he likes me radiating off his skin, so I know this isn't the last night we'll share, not by a long shot.
"Would it be weird if I texted you right away?" he asks as we walk to the subway station together. "That's probably not very 'chill,' right?"
"Ehh, fuck 'chill,'" I reply, and link my arm with his like we're a lady and a gentleman in an old-fashioned movie.
"Okay, good, 'cause I like you a lot and will definitely want to text you right away."
Sure enough, I get a text from him that night, after we've said our goodbyes and parted ways at the subway and I've started my walk home from the station. "Did anyone ever tell you you're a fantastic kisser? Holy cannoli!!" the text says. Its brazen enthusiasm makes me giggle so loud and so suddenly that an old lady across the street gives me a stern look.
I go home and collapse into bed, visions of alleyways and loud laughs dancing in my head.
This post was sponsored by LocalBangs.com, and as always, all writing and opinions are my own!