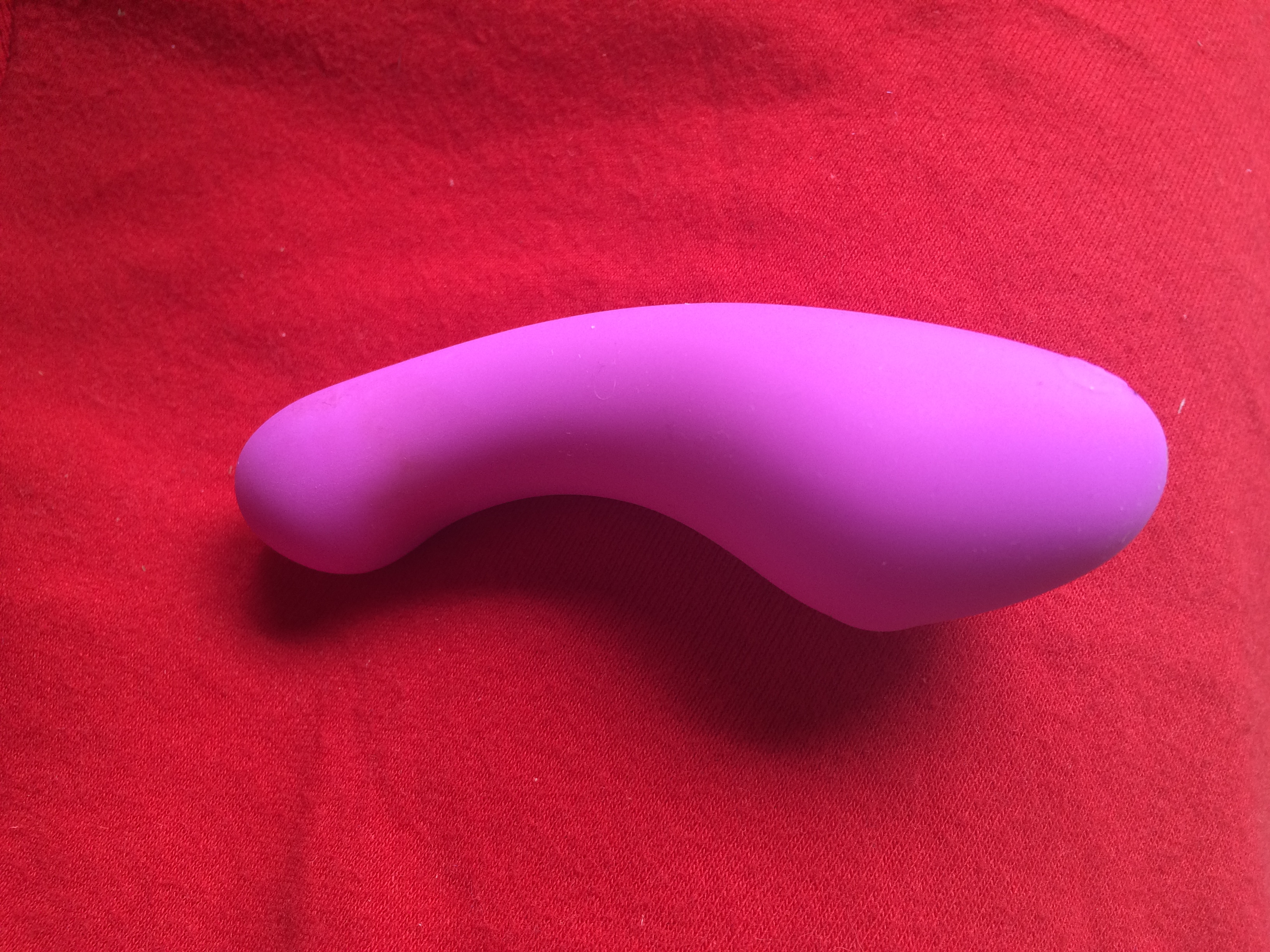 I'm always hesitant to review new vibrators, because my clit's standards are so high. Few vibes make it into my inner circle of classic faves. To win me over, a vibe has got to be rumbly enough, strong enough, pinpointed (but not too pinpointed), easy to hold, easy to charge (or plug in), not too loud, ideally waterproof, and easy to control in the heat of the moment.
The Jopen Lust L2 meets all of these criteria except that last one. (Boooo.) And as it turns out, that's kind of an important criterion.
I requested the L2 from Peepshow Toys because I'd read some rhapsodic reviews from Dizzy and Peep. They have kinda picky clits, too, so I was intrigued by their enthusiasm about this toy.
And they're right. It's an underrated gem of a vibrator. Jopen has historically been very hit-or-miss: their Comet Wand is one of my favorite G-spot toys I've ever tried, and their rechargeables are generally considered decent (albeit weird), while their battery-powered vibes can be buzzy, disappointing, or sometimes absurdly overambitious.
But with toys like the L2, Jopen's done what Lelo seems determined not to do: left off the bells and whistles, kept things simple, and created something that just works well.
The L2 is a cute little hot-pink crescent of silicone. It's thicker at the base to give you something sturdy to hold onto, and thinner at the tip to give your clit (or other body parts) a little pinpointed action. I like that the tip isn't so small as to feel laser-focused; it's just right for me. In fact, its size and shape are similar to that of my clitoral glans when I'm really turned on, so this vibe stimulates my clit, my whole clit, and nothing but my clit. Perf.
The vibrations are a delight. They start rumbly and stay rumbly all the way up to the highest speed, which is easily strong enough to get me off on all but my most desensitized of days. In terms of clit-rumbling power, I'd put the L2 lower on the scale than my beloved Tango (almost nothing compares), but in roughly the same neighborhood as the Lelo Siri 2 and Jimmyjane Form 2. It satisfies my clitoral network in a way that buzzy, surface-level vibes can't, and since that's my main criterion for a successful vibrator, the L2 will probably hold a place of honor in my top drawer for a long time to come.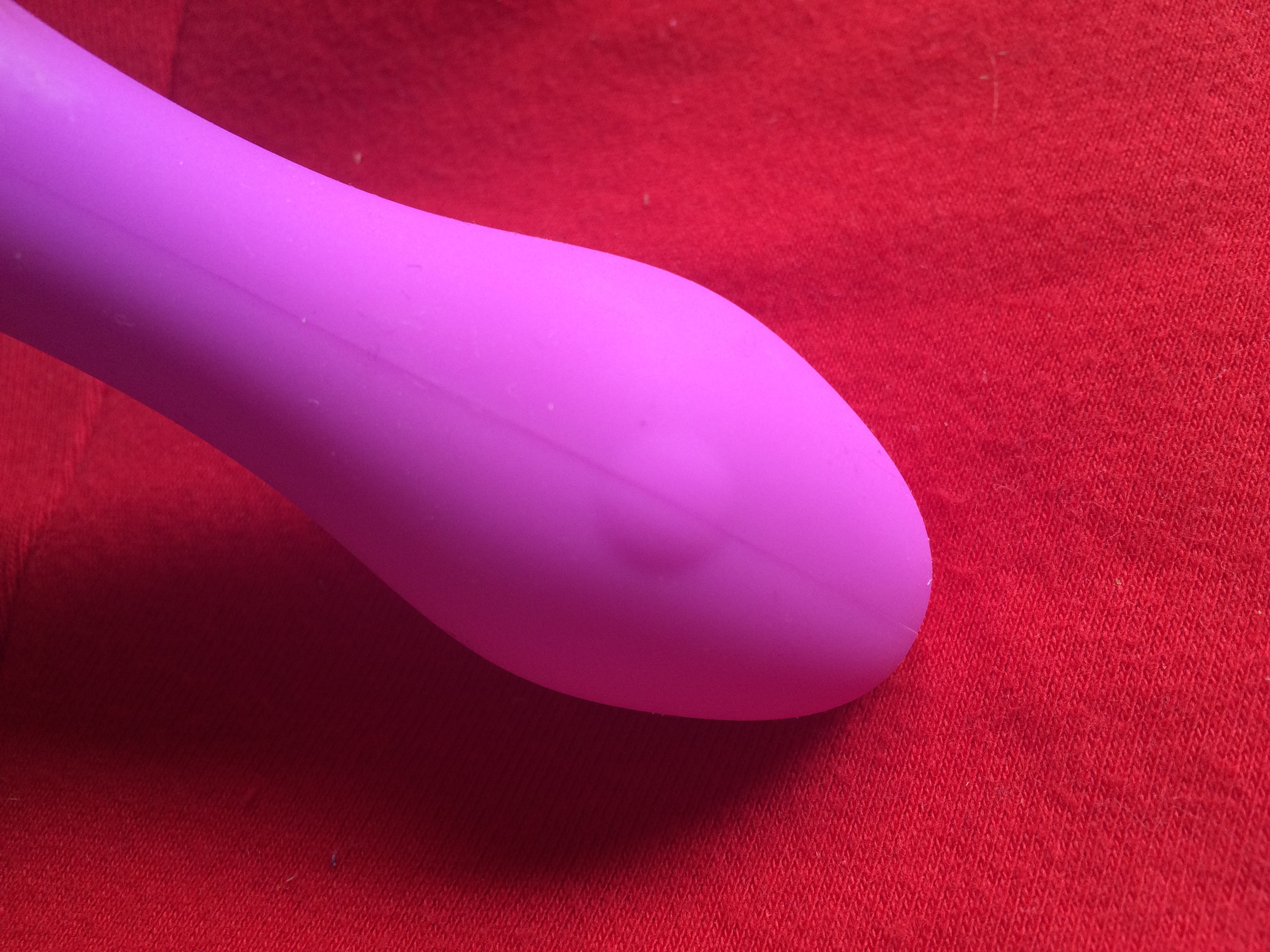 The fly in the ointment, however, is the way you control the L2's vibrations. It has only one button – always annoying, but I can deal with a one-button system if it's relatively intuitive like the Tango's. The L2's isn't intuitive, at least not for me. You press the button once to turn the toy on, and then press and hold it to turn up the power. The problem is that if you accidentally press the button once instead of holding it down, the vibe turns off. Which, you know… is kind of a boner-killer if you're, say, right about to come.
I bet I'd get used to this system if this was the only vibe I was regularly using, but it's not. And as is, it's a problem that's mildly distracting at best and completely orgasm-ruining at worst. I can, and do, have terrific orgasms with the L2, but there's usually lots of stops and starts on the way because I just can't get used to how this damn button works.
That's really the only complaint I have about the Jopen Lust L2, though. Its curvy shape sits neatly against my mons and arcs right into my clit. Its silicone is smooth enough to feel good on my vulva but grippy enough to hold onto. Its motor rules. It's waterproof, very quiet, and cute.
Dat button, tho. It's the L2's hamartia, its Achilles heel. Maybe one day I'll stop being frustrated with it… but that day is not today.
Thank you to the cuties at Peepshow Toys for sending me the L2 to review!