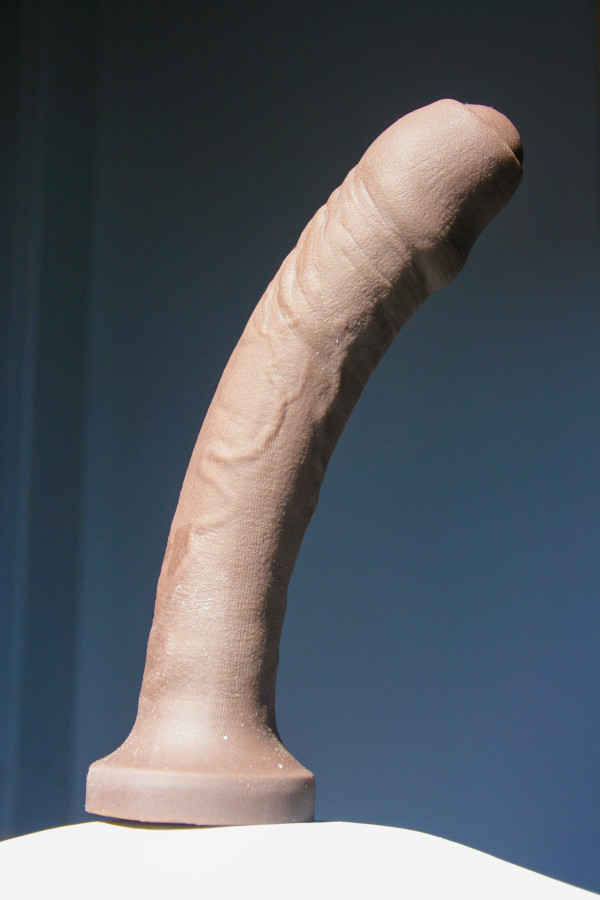 When I give sex advice to youngins, one of the things I always tell them is, "You might think you know what you like and what you want, but once you actually start having sex, that might change completely."
I say this because it's a lesson I've learned countless times in my journey from virgin to pervert: don't knock anything until you try it.
A particularly salient example of this is my attitude toward realistic dildos. When I was 15, 16, even 18, and the only sex I'd had was of the lesbian variety, I scoffed at cock-like dongs. I thought of penises as a necessary evil in hetero sex, a means to an end, an accessory to the main event. I got off most easily from a tongue on my clit, and figured that I'd just have to suffer through the other components of straight fucking. And part of me believed that all women felt that way. So who would ever need or want a realistic dildo?
Wow, how my opinion changed. Sometime around my 19th birthday, penis-in-vagina sex entered my sexual repertoire. And while there was definitely a learning curve, once my partner and I had figured out each other's bodies, our PIV sex became fucking stellar. I still couldn't (and can't) get off from penetration alone, but it hardly mattered to me. I began to crave cock, just as I'd thought I never would.
All this to say: the Tantus Uncut #1 is the kind of dildo I would have hated at age 17, but that I absolutely love now.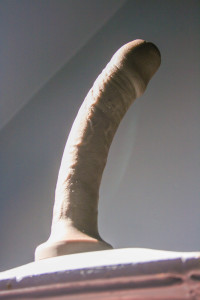 The first time I put the Uncut #1 in my vag, I noticed that it felt a bit like my beloved Mustang – i.e. soft, squishy, but firm enough to please my G-spot. I'm not the only one who's made this comparison. Tantus' flexible dual-density O2 silicone pairs beautifully with the big juicy head on the Uncut #1, making for a dildo that feels real enough to indulge my PIV fantasies while also still feeling, y'know, like a great dildo.
Once, after a long wank sesh with the Uncut, I slid it out of me and fondled it, and I was amazed at how real it felt when it was all warm and wet. The skin-like texture and fleshy squish of this dildo make it one of the best nonporous realistic options on the market, right up there with the VixSkin line.
Dimensions-wise, the Uncut #1 is a bit strange. Its 1.75″ girth is perfect, but it has an insertable length of 7.45″, which is… excessive. Luckily, you don't have to use the whole length (I never do, because I physically can't), and those extra inches will be a blessing if you use this dildo for strap-on play, since harnesses shorten dildos' useable length.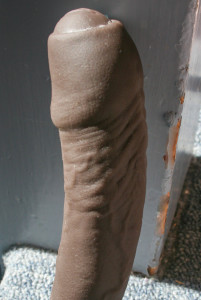 The shaft of the Uncut #1 features lots of veiny texture. I have to use more lube than usual for it to be comfortable, but then, I'm not much of a texture fan. Occasionally I get that "vaginal rugburn" feeling once the lube dries down a little, but usually at that point I'm halfway to orgasm and the pain mingles with pleasure so I just feel properly fucked rather than sore.
I don't find that the Uncut targets any particular spots inside me. Its coronal ridge slides over my G-spot deliciously with every thrust, and it's long enough that I get a little A-spot stimulation if I shove it in as deep as it'll go, but neither spot gets a lot of stimulation from this toy. It's more of an all-over sensation for my vagina – which still feels pretty excellent.
Overall I'm dazzled by what an excellent realistic dildo Tantus has created with the Uncut #1. I initially wanted it for the novelty factor – foreskins, yay! – so I didn't expect it to be this terrific. High five, Tantus!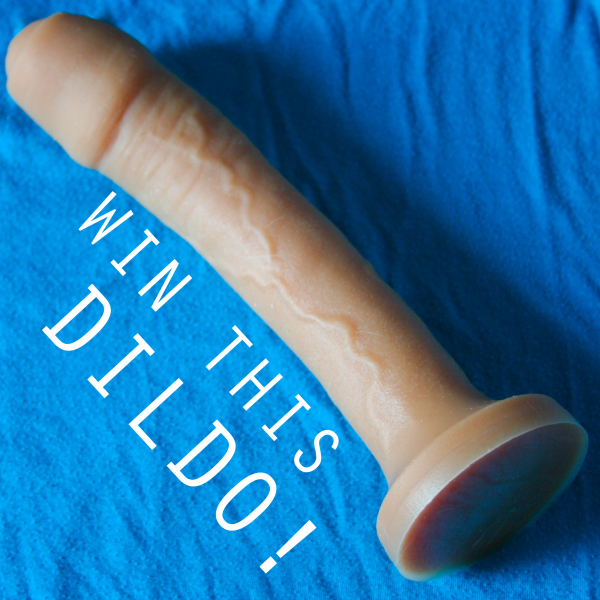 Now, here's some exciting news… I am giving away an Uncut #1 to one lucky reader!
The lovely folks at Tantus gifted me two Uncuts, identical except for their color, and I decided to keep the mocha one – so the cocoa one is up for grabs! See the Rafflecopter widget below for deets on how you can enter.
Just so you know: this was a sample piece, so it won't come in plastic packaging. (But don't be alarmed: it hasn't been used, obviously.) This giveaway is also only open to readers age 18+ from Canada and the U.S. Sorry, international friends!