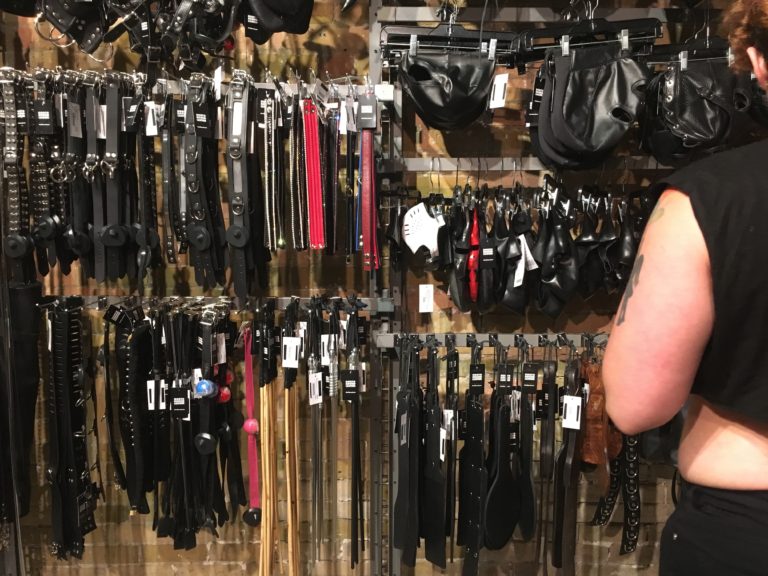 • Here's why people have more sex in summer.
• Interesting: sex researchers have less sex than everyone else.
• Paying for porn is the feminist way to get off. Hear hear!
• "There are two things I love eating: steak, and ass." This piece on rimjobs is a delight.
• This as-told-to on the Mormon sex act of "soaking" ("No thrusting, no grinding, no climax. Just pop it in, and hold the fuck still") is hilarious and fascinating. "There was always squirming on both of our parts but never any real thrusts. I guess squirming is technically moving, but it's not like her preacher was reffing the event."
• Useful tips for freelancers who work at home. (I am feeling this struggle harrrd lately!)
• On that note: freelancing can take a toll on your mental health.
• I'm a little tired of reading about sex robots, because I just don't think they're going to be the futuristic epidemic everyone claims they will be. But here's an interesting piece about RealDolls.
• You know, I rarely link to erotica in these round-ups, but this brief tale about orgasm denial made me all tingly, so there you go.
• Maria Yagoda wonders: is period sex okay for a first-time hook-up? "As punishment for not menstruating, people who don't should occasionally have to deal with some of the inconveniences of blood, blood everywhere. For this reason, period sex can seem like a feminist act, as it defies the societal expectation of women to hide, or be ashamed of, this awful fucking thing."
• Sugarcunt has some great advice on writing sex toy reviews.
• Here's a beginner's guide to keeping a journal.
• "Unusual" sexual desires are more common than we previously thought. Hmm!
• Emmeline reviewed an inflatable swan phallus we tried at Woodhull and it's the funniest sex toy review I've read in ages.
• Dating while depressed is difficult but doable.
• Mired in writer's block? Alex Franzen has some topic suggestions for you.
• Brandon Taylor is such a beautiful writer. "There is a way in which people talk about domestic writing or personal writing that does not set itself on fire—they call it quiet. They call it still. They call it muted. As if there were anything quiet about relationships that go awry."
• Date ideas for stoners. The OkCupid blog has gotten weird and I'm into it.
• "Porny sex" is still valid sex. You're not a "bad feminist" if you enjoy things like pussy-slapping, "degrading" D/s, and messy blowjobs.
• Gosh, I adore the way Girl on the Net writes about sex. Her Ambit dildo review is wonderful: "I don't want him to fuck me with this in a playful way or a quick way. I want to catch him when he's in this focused mode: when he'll not just use it to warm me up for a fuck, but really settle into the act of fucking me with it. Laying it out on the bed like he's a surgeon aligning his equipment, then ordering me to strip off my knickers and lie still."
• We need to stop supporting and protecting abusive men.
• Taryn busted some myths about asexuality.
• We don't talk about dental dams enough, and it's emblematic of a bigger problem.
• [Content warning for ableism.] Some people have a fetish for becoming disabled and go to great lengths to fulfill that fantasy. Apparently it may even have a legitimate neurological cause. Uh, wow…