For a femme like me, dressing up for sex can be almost as much fun as the sex itself. I love to dress day-to-day according to how I want to feel more than how I want to look, and sex attire is one area where that's especially important. Feeling like a foxy babe will help you project that foxy-babe energy into the sex you have, making it more fun and carefree for both you and your partner.
With that in mind, I've partnered with Temptations Direct to show you some saucy ensembles I'd love to wear in the bedroom (or a bathroom, or a kitchen, or in a dark alleyway…) to jazz up a fantasy scenario or just to make myself feel goddamn fantastic.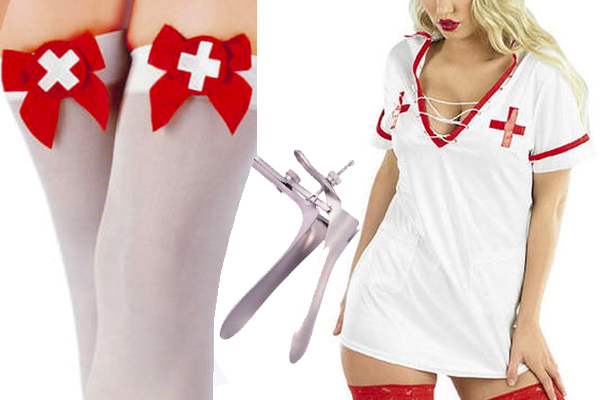 Mmmedical play. I've never been big into the "sexy nurse" fantasy, but I do have a thing for 19th-century "hysteria" doctors (a horrifically sexist notion IRL, but a strangely appealing one to me in fantasy-land). I'd love to slip into a nurse costume with matching stockings and have a partner portray a harried doctor, well-accustomed to bringing women off with his hands or a newfangled steam-powered massager. "Oh, Doctor," I'd pant helplessly, "I think helping you treat all of these hysteria patients has made me come down with a touch of hysteria myself!"
"Never fear," he would reply. "We have the technology to cure you." And then he'd lie me back on a paper-covered table and begin to slowly lubricate his speculum. "Thank you, Doctor," I'd coo preemptively while watching him plug in his vibrator of choice…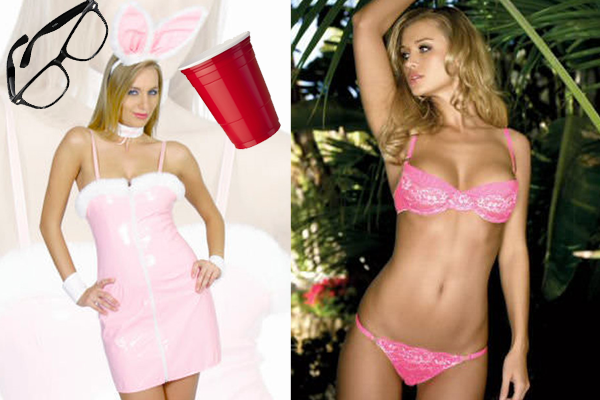 Sorority girl. Normally I like my partner to be the powerful one in a kink scene, not me – but occasionally it's hot to hold all the cards. I can see myself roleplaying as a stereotypical Hot Girl – say, at a sorority house Halloween kegger. I could slip into a pale pink "sexy bunny" costume with matching lingerie underneath. My partner, clad in a dweeby button-up shirt, khaki slacks, and horn-rimmed glasses, would portray a nerd who'd garnered an invitation to the party by doing someone's philosophy homework for her.
I like the idea of someone feeling so lucky to have the chance to bone me. In real life, being put on a pedestal feels gross and objectifying, but in fantasy, it can be hot to have that much power over someone. "Hey, nerd, I'm horny and bored," I'd tipsily shout at my bespectacled partner over the top of a red plastic cup. "Want a blowjob?" And then I'd watch his eyes light up like I'd just handed him a bar of gold.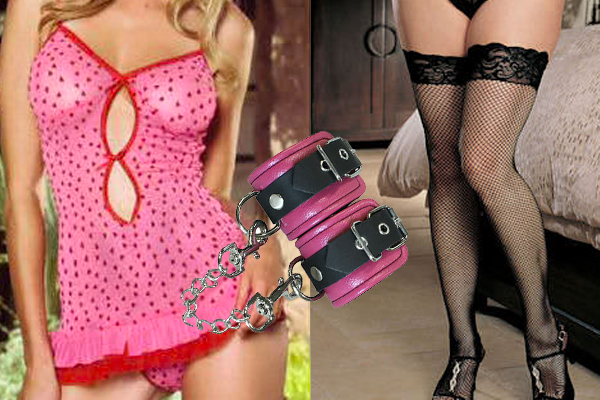 Daddy's good little fucktoy. This fantasy is more standard fare for me: being a very good girl for a benevolent but authoritative dom. I could easily roleplay this type of scenario at least half the time I have sex and be very pleased indeed.
I love the idea of getting myself ready for Daddy before he even arrives. I'd wriggle into a tight pink dress and stockings (and nothing else), slip on some pink wrist restraints, and position myself face-down and ass-up on a bed, ready to be used. Quite an inviting tableau for a partner to arrive home to…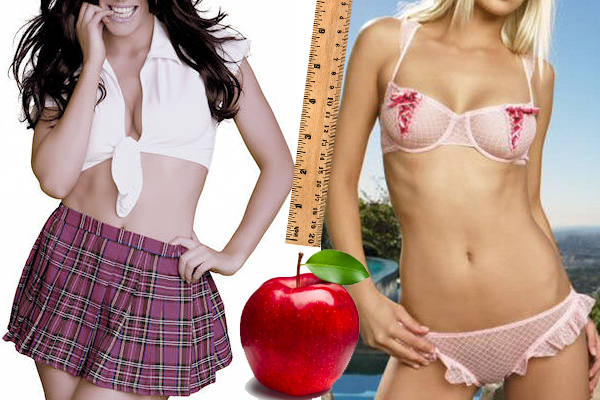 Teacher's pet. The "sexy schoolgirl" is a clichéd sexual archetype, but damn, it still turns my crank. I love the thought of being so distractingly attractive, my handsome domly professor not only loses his train of thought mid-lecture but considers breaking school regulations to get with me.
A classic schoolgirl costume would pair well with risqué lingerie designed to make Professor Handsome gasp when he disrobed me. And then he would bend me over his desk, shove a juicy red apple in my mouth as a ballgag, and spank me with a ruler until I'd learned not to distract him in class. My sincerest apologies, sir.
What are your favorite characters to play and costumes to wear during sex?
Heads up: this post was made possible by Temptations Direct, but as always, all writing and opinions are my own!