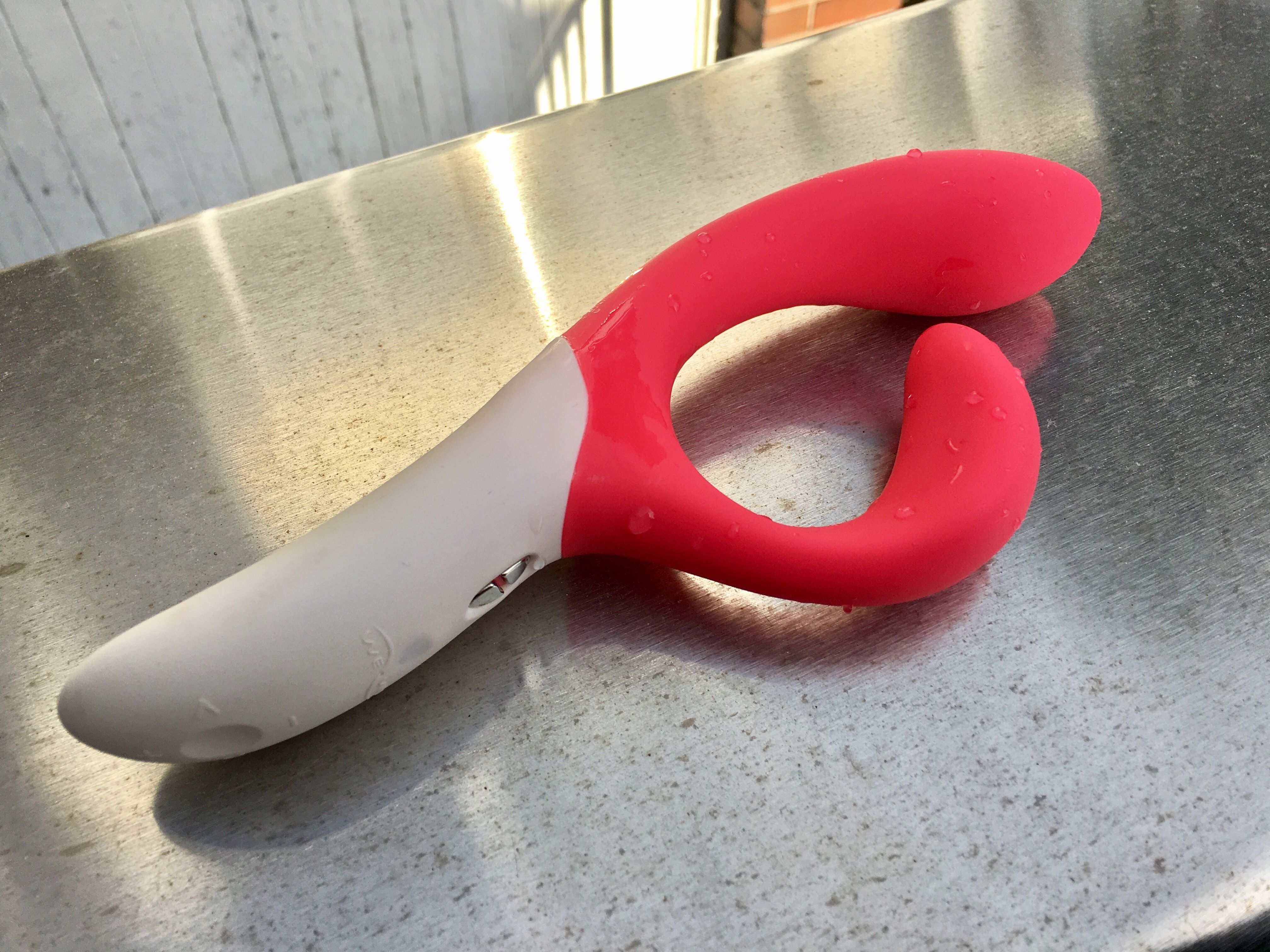 "You should buy this rabbit vibe," my co-worker at the sex shop half-jokes while restocking the wall of rechargeables. "We've only got one left and we're not re-ordering it when we sell out. I want it gone." It's some garish, hot pink, unfriendly-looking thing. I don't want to buy it.
"I don't really like dual-stim vibes," I reply with a shrug.
He narrows his eyes at me. "If you don't mind me asking: is that 'cause you don't like internal stimulation, or external?"
I choose my words carefully. "I don't really like internal vibration. And I'm also too much of a control freak for rabbits. I like to decide what kind of stimulation I'm getting internally and externally at any given time; I don't want a toy to decide that for me."
This was true, until I discovered the We-Vibe Nova. It's a rabbit of a different color.
It's rare that I've liked dual-stim vibes in the past. I can count the ones I've enjoyed on one hand: there was the Jimmyjane Iconic Rabbit, the California Exotics Silicone Jack Rabbit, and a jelly CalEx rabbit that felt good aside from the mild chemical burns it gave me (beware of phthalates, kids!). These vibes all have two major things in common: their internal portions rotate rather than vibrating, giving my G-spot the pressure and motion it craves, and the internal and external portions can be operated independently from one another, satisfying my need for control over my sex toys.
The Nova's internal arm doesn't rotate, but it doesn't need to, because I can thrust with it. If you've ever tried to thrust a dual-stim vibe inside you, you know how frustrating it can be. The clitoral arm of rabbit vibes typically needs to be placed just so to make contact with your clit in the particular way you like, and thrusting disturbs this delicate balance. You therefore have to choose, in any given moment, between pleasing your G-spot and pleasing your clit. It's like moderating an explosive debate between two screaming six-year-olds: you can't win.
But the Nova changes all that. Its clitoral arm is brilliantly flexible, such that it moves with me as I thrust, maintaining constant contact with my clit. This makes all the difference in the world. I can piston the internal arm against my G-spot as fast and hard as I like, and the vibration on my clit continues all the while. This magic is why the Nova gets me off more easily and consistently than any dual-stimulation vibrator I've ever tried.
The centre button of the Nova's control pad lets you choose whether the vibrations of its various patterns and speeds will emanate from the internal arm, the external arm, or both at once. Because I'm not too fond of internal vibration, I usually leave that arm turned off. Even by themselves, the clitoral vibrations are deliciously rumbly and strong, sinking deep into my clitoral network and resulting in profoundly satisfying orgasms.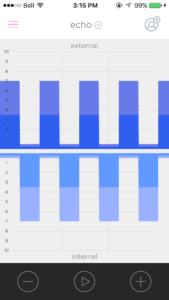 In recent years, We-Vibe has introduced an app, We-Connect, through which you can control (some of) their toys via Bluetooth. This is genius in some ways and less so in others. It's cool to see visualizations of patterns as you use them; I particularly like one called Surf, where the external vibrations remain steady while the internal ones pulse, creating the illusion of someone's fingers tapping hard against my G-spot. I like being able to flip through modes and speeds with a swipe or tap of a finger. I like that the app gives me the ability to cede control of the toy to a partner who lives far away – I don't currently have anyone in mind for this, but it'd be a cool Skype-date activity if I did! The only major drawback of the app is that lubey fingers don't mix well with smartphone touchscreens, but that's easy enough to solve.
I will admit, the Nova is not foolproof. It always takes some shifting and shimmying before I get it situated just right on my G-spot and clit. I have to tilt the toy's handle toward my butt to get the internal arm to press up into my G-spot the way I like, but I'm used to doing that with toys. The Nova's control pad also feels far away from me when I'm using it, because the handle curves downward right where the controls are, so it's not always easy to change speeds or patterns in a hurry (although the app helps with this substantially).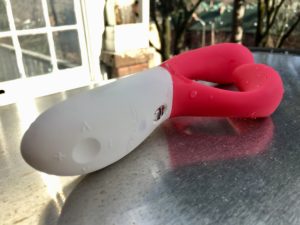 But overall? The We-Vibe Nova is easily the best dual-stimulation vibe I've ever tried, and the one that gives me the best, most consistent orgasms. I've always rolled my eyes at that famous Sex and the City episode where Charlotte becomes addicted to her rabbit vibe and doesn't want to leave the house anymore, let alone waste time having sex with men who'd never satisfy her like her vibrator does – but I can sort of understand where the show was coming from when I use the Nova. It wouldn't make me eschew partnered sex altogether, but it sure does make lukewarm Tinder hookups seem less appealing. Why waste time on a dudebro who might not even know where my clit is, when the Nova dominates both my clit and my G-spot and can be controlled via smartphone?
If you need me, I'll be curled up in bed with my Nova.
You can get the We-Vibe Nova at Come As You Are for $170 CAD (about $127 USD!), at SheVibe for $149 USD, at PinkCherry for $142 USD (or $180 CAD), or at Peepshow for $149 USD.