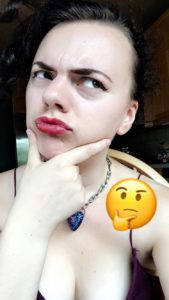 Sex can be scary! I find straight-up vanilla sex intimidating sometimes – bodies and expectations and insecurities, oh my! – and kink can be even moreso. Especially when I'm thinking about introducing a brand-new activity into the equation.
It's often easier to introduce a new kink act to a partner, I find, if you've previously explored that act in other ways. It's a bit like how you'd probably practice a striptease in the mirror a few times before debuting it for your partner: you want to get comfortable with it yourself before exposing it to the eyes of others.
With that in mind, here are 8 ways you can explore that new fantasy that's been bouncing around your brain – without actually going whole-hog and doing the damn thing. You can always get to that part later, if you want!
Fantasize about it. This is, of course, a common way to flesh out any new ambition, sexual or otherwise. Some science suggests fantasizing even helps you actualize your desires, like how some athletes visualize winning before they even get on the field, and have noticeably better results when they do. Play with your new kink in your mind while you masturbate, and see how it feels. If it turns you on as much as you had hoped, that might be a green light for you to bring it up with your partner(s)!
Journal about it. Whenever I'm considering making a change in my life, I find it helpful to write out all my thoughts about it. If you're intrigued by a kink that's new to you, you might want to spend some time unpacking why this kink intrigues you. You could also make a pros and cons list, write a script for how you'll bring up this desire to your partner, or even write some spicy erotica featuring your kink of choice. All these approaches will help acclimatize you to a scary new sexual ambition.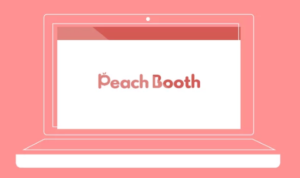 Talk to someone about it. If you have a non-judgmental friend who'd be willing to hear you out, you might find it comforting and clarifying to discuss your new desire with them. You could also call a service like Peachbooth (which is free!), where a dirty-minded professional will talk out your fantasy with you or even roleplay the scenario of your dreams. You know a pro won't judge your kink or rebuff you for bringing it up, so this can be a safe and comfortable first step into your new kink.
Listen to someone else talk about it. Search for Peachbooth clips about your kink of choice, and you'll get to hear other people discussing it like it's no big deal – not to mention hot. This can help normalize your new desire in your mind, so you won't feel so scared to bring it up "in real life." There are also tons of sex podcasts (look 'em up on iTunes or another fave podcatcher) which can serve the same purpose.
Read instructional books about it. There are so many great kink books out there. Type the name of your new kink – or some adjacent search terms – into Amazon or another bookseller, and see what comes up. Books are helpful not only for fantasy purposes but also for general safety and preparedness: if you're pursuing a potentially dangerous kink like fireplay or knifeplay, you'll want to know what the risks and best practices are before you attempt it!
Watch porn about it. We live in the era of internet porn – might as well take advantage of that! As per the infamous Rule 34, if you can conceive of a subject, there exists porn about it. Get on Google, or your favorite porn site, and do a search for whatever naughty notion is occupying your mind. You might learn something new about the activity you're looking to explore – or about yourself!
Read erotic literature about it. Flip through erotica anthologies at the bookstore, do a search on Literotica, or even browse a fanfiction site like Archive of Our Own. Text-based erotic media can be more illuminating than traditional porn because you get a glimpse into the characters' minds and motivations, which might help you understand your newfound desires more deeply. (Plus, how fun is it to read about Sherlock Holmes getting pegged or flogged or fucked by tentacles or whatever?!)
Talk dirty about it during sex. Even if you're not brave enough yet to put on that schoolgirl costume and hand your partner a wooden ruler (for example), you can still weave pieces of that fantasy into your sex life together. You could gasp "Have I been a bad girl?" in between kisses, or drop a "Sir" into your dialogue and see how your beau reacts. This is a lower-pressure approach than rolling out a detailed script and storyline for the fantasy you hope to enact.
How do you like to explore a new kink before you try it out in real life?
This post was generously sponsored by the folks at Peachbooth. As always, all writing and opinions are my own.