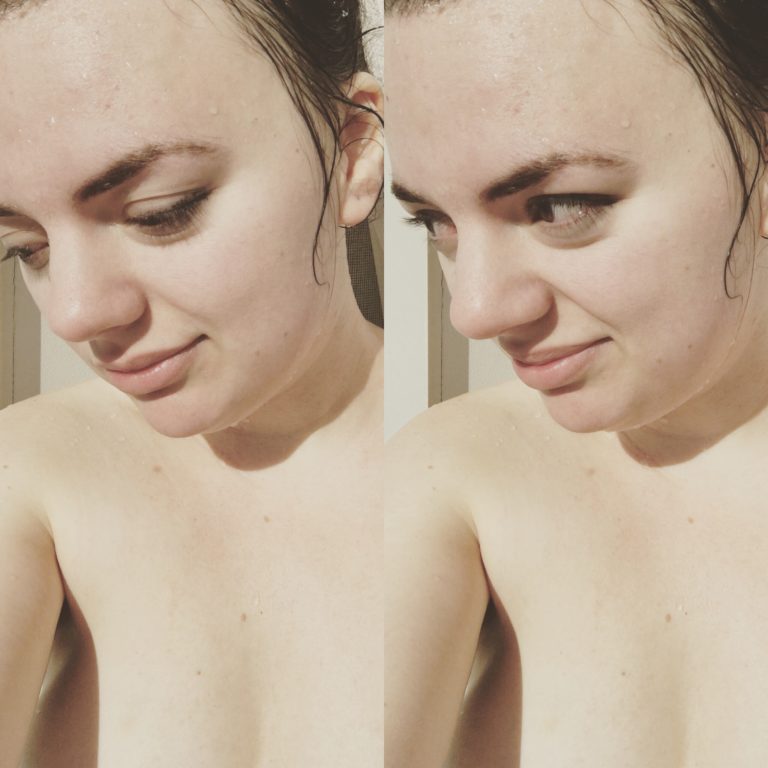 "Being drunk is making me want to call you Daddy," I hammer out with clumsy thumbs.
Before I can even get anxious about what I've said, Sir types back: "Try it." So I do.
---
With the right kind of consent-conscious kink nerd, a new D/s relationship is always an exercise in trust and communication. Always a gamble that catapults my heart into my throat. Here's what I want. Do you want it too? And then, as time goes on: Are you sure?
Three days after we met, I told this beautiful boy, "I wouldn't say that my feelings about you are quite 'Daddy dom'-esque, but I am very into that nurturing, caring type of dominance, and I do feel that way about you."
"Yeah, I don't feel like a 'Daddy,' per se," he replied. "But I do know what you mean."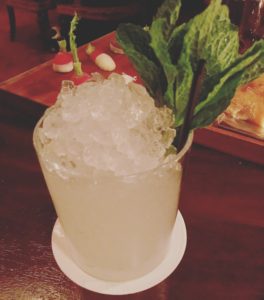 We laugh about this interaction now. He is such a Daddy. He likes showing me around his city, holding my hand when we cross the street, carrying things for me. He likes ordering for me at restaurants like I'm not even there ("She'll have the cacio e pepe") and letting me taste his grown-up musky cocktails ("Want a sip, little one?"). He makes me feel instantly small with just a word, a glance.
"I just came real hard thinking about you sitting on my face and asking me if Daddy was gonna come from that," he recounts in a text. "Also, you're gonna take your iron pills when you get home, right, baby?"
I laugh into my coffee cup in a diner when I read these over, and say to my best friend across the table: "He just sent me a filthy sext and then told me to take my meds. I can't believe he didn't know he's a Daddy dom."
---
I have been in too many relationships with people who gave me what I wanted only because they knew I wanted it. This selflessness is lovely, in theory, but over time, it breeds resentment. They grow to resent that I really do want "that kink stuff" all the time, and not just occasionally – and I grow to resent the asynchronicity of our feelings, the way I'm sliding deeper into a dynamic they don't even really see.
Once, on my way to go see a boyfriend, I subtweeted him. I didn't entirely realize I was doing it; the thoughts condensed in my brain like rainclouds and I spilled them onto Twitter almost compulsively. "Gosh, there's such a difference between someone who bites/beats/bruises you 'cause you want them to and someone who does it 'cause they want to," I mused. "It's nice to bang someone who'll beat me up when I ask, but I miss the raw ragged viscerality of a real sadist destroying me."
It wasn't a nice thing to do. I know that now, and I regret it. I especially regret it when I remember how he looked up from his phone when I walked through his front door, and met my eyes with a furrowed brow. "Baby, you know I like hurting you, right?" he asked with no preamble. "I like it because you like it so much."
But therein lay the problem. I wanted him to want it too. I wanted him to lose himself in desire a little when he hit me, his heart stuttering, cheeks flushing. I wanted to feel him get hard through his jeans while I squealed and squirmed in his lap. I wanted a wolfish glint in his eye as he held me down and made me take what he needed to give me.
I guess that's why we didn't last. Some people want to make you happy, but the wanting is not always enough.
---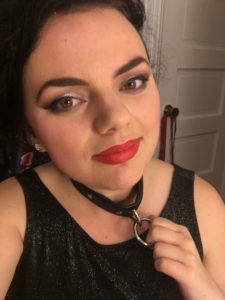 "You should maybe, uh, tell me what to wear and how to do my hair and makeup for our date," I mumble over the phone to my Sir. Meek and muffled, because I know how this usually goes. Usually I float this idea and a partner either reacts like it's totally absurd, or gives me the world's least satisfying answer: "Wear whatever makes you feel beautiful!"
They always think they're trying to be nice. And they are being nice, in a way. But they're also withholding from me the thing that I want. Which is, in a different way, not nice at all, really.
"Hmm," Sir says thoughtfully, his honeyed tenor tone vibrating against my face from 500 miles away. "Tell me what you like about that."
No one has ever actually asked me this before, about this particular thing. It's a conversation I always want to have, about every kink, both mine and my partners': Why do you like that? The answers are always illuminating. It's like walking behind Niagara Falls. You knew the exterior was dazzling; now you know its beauty from the inside, too.
I pause and think it through, choose my words carefully, one by one. "I like assignments with clear parameters," I elucidate at length, "because I like knowing exactly how to make someone happy and being able to do it exactly right."
"Got it," he replies. I've heard him say this many times. It still makes me swoon every time. Got it. He's got me. "So, if I was to tell you to wear all black clothing, red lipstick, and your hair styled so I can pull on it, would those parameters be clear enough?"
My temperature rises and a sharp huff of air pushes past my lips, like I've been punched in the gut. He gets it, and I love that he gets it. I know my explanation is what helped him get it, but moreover, I love that he asked for an explanation instead of just dismissing my vulnerable request out of hand. I love that he took this seriously because he could see it was serious to me.
Power exchange is a collaborative mosaic of trust and vulnerability. It's stepping out onto a rickety bridge together, promising to keep each other safe if something goes awry. Here's what I want. Do you want it too?
---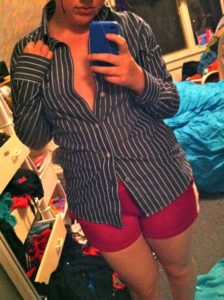 I do it for him, too. I try to. Past partners have told me, when I coyly begged them to dominate me, that they worried they'd go too far – or, worse, that I would laugh in their face when they issued a command. "Oh, that? I'm not going to do that. Why would you even want that?!" So I do my best to affirm dominants' orders. I treat these directives with the care they deserve. They may be barked or growled, but they are vulnerable nonetheless – because I could always, always say no.
Sir unbuttons his shirt and tells me to hang it up in the closet. A bratty voice inside me pipes up to wonder why the fuck I would do that when he's right here beside me on the bed, warm and touchable and getting undressed. But I know why. He wants to see me do it. He wants to see what I will do for him. So I get up, smooth the shirt onto a hanger, and slide it into the closet, blushing from the way he looks at me. It's a hunger and a satisfaction: he asked for what he wanted, and I wanted it too.
These moments are small, just snapshots that tell no particular story individually, but woven together, they are a heart-stopping collage. They are trust and vulnerability writ large. Writ very large indeed.
---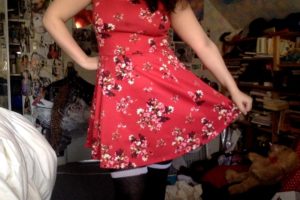 One Monday morning in New York City, I hand Sir two dresses from my suitcase. "Which one, Sir?" I query, and he chooses the red one. I put it on.
I dig through my toiletries bag for fragrances, and hand him three sample vials. He holds each to his handsome nose and selects the Tom Ford. I put it on.
"Do you like making decisions for me?" I ask, playfully, like I already know the answer – but I don't, not really. I know what the evidence suggests, and I know what I hope the answer is, but it will be a while before I know it for certain, in the pit of my gut and the base of my brain.
"So much," he groans in response, and I blush as crimson as the dress he chose for me.