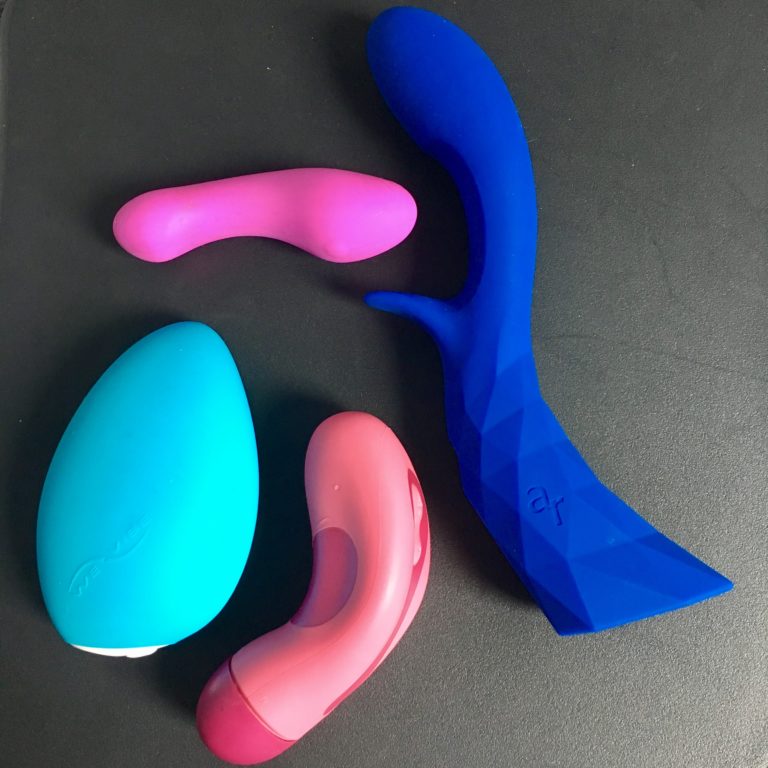 • When it comes to sex, you're doing great.
• "Uptalk" – the classically millennial practice of ending sentences in a tone that suggests you're asking a question – may actually have a conversational purpose.
• A couple big pieces about Pornhub user data: "Pornhub is the Kinsey Report of Our Time" (what a bold and fascinating claim!) and "What We Learned About Sexual Desire From 10 Years of Pornhub User Data." God, I love this shit. #SexNerdLyfe
• More sex science: a Canadian researcher is trying to build a better female orgasm by studying what turns women on.
• Advice for a woman whose 49-year-old boyfriend has never performed oral sex before, but wants to.
• Media images of sex and relationships shape the way we understand these things, and the way we pursue them. So we should pick our media influences carefully, if we can.
• The "French girl" as a style icon is a notion with a long and interesting history.
• "Who cares what straight people think?" asks the delightful Brandon Taylor about writing queer narratives.
• Clementine Morrigan explains how to accept emotional labor ethically. Important stuff!
• Could adding kink to your morning routine make it more enjoyable?
• Here's how Tinder helps people come to terms with their bisexuality.
• Suz has some excellent advice on going to a sex club for the first time.
• Of potential interest to leather kinksters: the ladies of The Dry Down wrote about their favorite leather fragrances. (I am enamored with Leatherstock, ideally worn in combination with something girly like Demeter Raspberry or Tobacco Vanille.)
• Gotta love a tender, romantic story that includes repeated usage of the phrase "cum dump."
• My friend Caitlin unpacked their smoking fetish. I find it so interesting that they have a negative physical reaction to smoking (as do I, as an asthmatic) but fetishize it nonetheless.
• When you write about sex for a living, you inevitably get flooded with messages from dudes who take your career choice as a personal invitation to be creepy. Sex columnist Maria Yagoda wrote about some of the "bizarre, horny messages" she's received over the years.
• Is missionary secretly the kinkiest sex position?
• On learning to enjoy receiving cunnilingus after finding it stressful and embarrassing for years.
• Here's a basic primer on consent in BDSM.
• Is Instagram the new "little black book"?
• A new study found that drinks dates have better outcomes than dinner dates do, in terms of leading to a second date. Sam Dilling explains why drinks have replaced dinner as the go-to first-date activity.
• Here's a video about why it's probably silly to worry that you're "bad in bed."
• I loved this piece about women who write about the men they date/fuck/desire, and the nuances and ethics of doing that.
• A cultural history of autofellatio. My favorite thing about this article is the 14th-century statue of the Archbishop of Cologne blowing himself. Who the fuck authorized that?! And how can I be their friend?!
• Are people always interrupting you? (Spoiler alert: this is far likelier to happen, statistically, if you are a woman talking to a man.) Here are some tips for dealing with chronic interrupters.
• Writing advice that is also good sex advice. I howled with laughter over this one.
• Eight women helped John McDermott craft the perfect Tinder profile. I agree with lots of the advice therein. "Every time a dude has group photos, he's always the least hot guy in the group. So I'd steer clear, honestly." "Take a shower and change your sheets, but also mentally prepare for going home alone. Either way, you'll have clean sheets!" "Do your best to come up with a conversation starter that will, y'know, actually start a conversation."
• Holly tried a new kinky dating app and it was terrible. (Where are all the good kinksters hiding?!)
• Speaking of good kinksters… Here are 8 ways to tell if your new dominant partner is consent-conscious and respects boundaries.
• Here's what a 12-year-old boy genetically predisposed to friendliness can teach you about making good small talk.
• This article about non-monogamy made me burst into tears in public when I read it, soooo… yeah. Feelz!
• Why aren't female orgasms depicted in movies often enough or diversely enough? (That cunnilingus scene in Blue Valentine sure is fantastic, though…)
• Epiphora reveals the secret truth about sex toy reviewing. This post is so real!!
• I love the way internet culture shifts our use of language. Here's a piece on the tilde as a sarcasm indicator. 'Cause linguistics are ~ever-evolving~!
• On insecurities, attraction, and buttholes. "If we have been wildly turned on by you, then we have been wildly turned on by your butthole. If we have loved you, then we have loved your butthole. If we have married you, then by God, we have married your butthole." (Apparently MEL faced a lot of backlash for this piece and I'm not sure why; I think it's lovely!)
• A Glamour reporter interviewed a doctor, an astrophysicist, and NASA (!) about what it's like to have sex in space. Amazing.
• "Psychological halloweenism" – the practice of imagining you're someone else – can make you more creative.
• Two data-based revelations from the OkCupid blog: weed helps you get off and kink is becoming more popular.