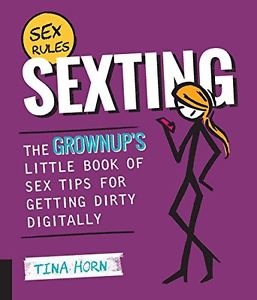 Tina Horn
has one of my favorite brains in the world, as I've told you
before
. When I heard she was writing a book about sexting, I texted my best friend a mangled string of all-caps words followed by a glut of exclamation points. I can't help it: a favorite writer of mine writing about a favorite activity of mine? Sign me up.
Simply called Sexting, the book is as straightforward and to-the-point as its title would indicate. It contains practical advice on all things sexting and sexting-adjacent, from online dating to selfie-taking to vocabulary choice to sextual aftercare.
Tina's book is written such that a beginner to the world of sexting can pick it up and learn, but you'll come away with some fresh tips even if you're a seasoned sexter. I love this book and find myself referring to it time and time again!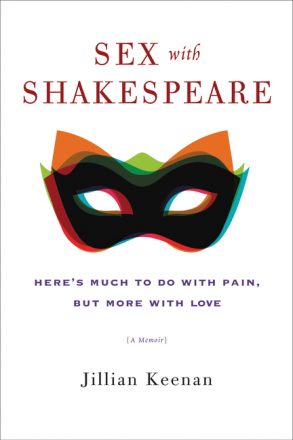 Incidentally, it was on Tina Horn's
podcast
that I first heard about this next book,
Sex with Shakespeare
by Jillian Keenan. Jillian is a lifelong spanking fetishist – in the true sense of the word "fetishist," i.e. she has never had an orgasm thinking about anything but spanking. This would be interesting grounds for a memoir in and of itself, but Jillian's also a Shakespeare nerd, so she's interwoven her personal story with kinky analysis of the Shakespeare plays that helped her process her emotions as she came to terms with her fetish.
Prior to reading this book, I liked spanking and kinda-sorta liked Shakespeare; now that I've read it, I like (and understand) both a whole lot more. Jillian's writing transports you around the world and throughout history, and you learn a whole lot about her kink and any kinks of your own on the way. Now I'm hungry for more memoirs by clever fetishists like Ms. Keenan!
I read Sex with Shakespeare on my Kindle, but there are good reasons to go analog with this tome. When I gifted Georgia a hardcover copy, she proceeded to (consensually) spank me real fuckin' hard with it while I was bent over the arm of her sofa. Be still, my li'l kinkster heart!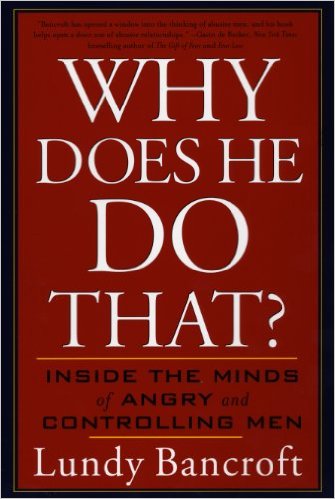 I recently found out a friend of mine is chronically abusive, and cut him out of my life entirely. I'm very lucky to have been spared the majority of his abuse, but nonetheless, it was a difficult experience to process. I kept wondering: what made him do those things? Was he aware of what he did to those women, or was it inadvertent? How could I have been so blind to his tactics? Or, to put it how author and domestic abuse counselor Lundy Bancroft puts it: Why Does He Do That?
I picked up this book as research for a writing project, but it quickly became clear that I needed to read it for personal reasons, too. Learning about the mindset of abusive men helped me understand what I've been through, and gave me tools to analyze potential red flags I see in the behaviors of other men as well. This book is written specifically for women currently mired in relationships with abusive men, but you'll find it interesting and affirming if abusers have ever confused or frightened you in any capacity.
What books have you read and loved recently? Lay 'em on me!