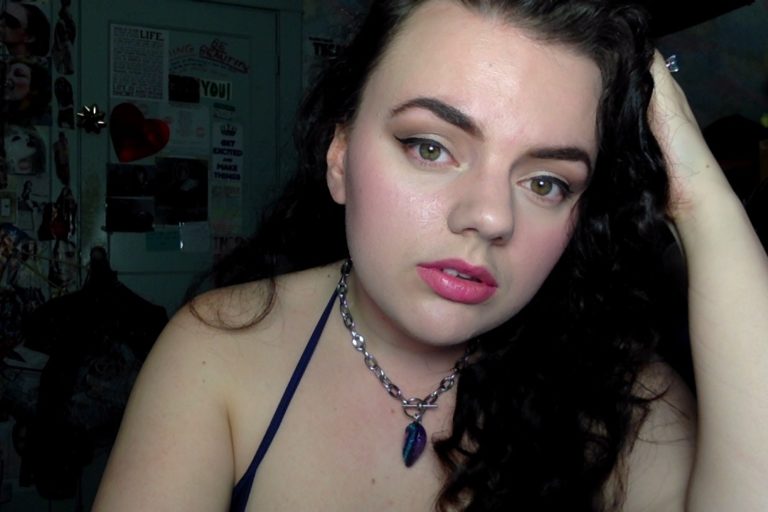 One Friday afternoon in late April, I speed-walked toward a café in Leslieville, heart thudding in my chest. I was on my way to a second date, and I didn't know why. How was I gonna get out of this one?
The week previous, I'd gotten a cordial DM from a faceless Twitter account, asking me on a date. The dude seemed cool and respectful, so I said yes. We agreed to meet up at Tell Me Something Good, for a low-pressure hang.
We chatted at the bar before the show, then sat together in the front row and listened to stories. I liked talking to him, but felt no immediate desire to kiss him, fuck him, or press my nose against his chest and inhale deeply – no immediate attraction, in other words. At intermission, a friend asked me knowingly, "How's the date going?" and I replied in earnest, "I dunno; we're having good chats, but I'm not sure how I feel, chemistry/attraction-wise." That night, I didn't invite my new acquaintance back to my house, or even invite him to make out with me in an alley, as I am wont to do when I have fun on a date; I simply said good night and went home.
We'd already planned an afternoon coffee date for a few days later, so I felt I had to go, even though I wasn't particularly excited about it. On my way to meet him at the café, I idly rehearsed in my head what I could say to let him down gently, if and when I needed to. "I'm not really feeling a connection." "I'm not in a good headspace for dating right now." "You're great, but I don't think we're a match." I arrived at the café and stood outside for a moment, steeling myself. And then I walked through the door.
First dates have their own unique magic which has been discussed to death – but there's little written about second dates. The thinking behind this, one can assume, is: the first date is where all the nerves and uncertainty congregate. By the second date, you'll feel more comfortable, more certain, more excited. Right?
Maybe some people feel that way, but I sure don't. Second dates stress me out arguably more than first dates do, in part because they imply committal feelings that I don't necessarily have. Going out with someone a second time seems to say, "I like this person and want to see more of them!" but I've rarely been that sure about anyone by a second date. Am I just a weirdo, or does everyone secretly feel this way?
Here are two things I deeply believe. First: my attractions take time to develop, and I often need to know someone a little while before I'm able to see what's hot and interesting about them. And second: when I meet someone I'm attracted to, I'll know right away. It'll be like a meet-cute in a movie. Oh. Yes. You.
I believe in both these ideas so strongly, but they directly contradict each other. The problem is, sometimes I know right away that I'm attracted to someone, and sometimes it takes a while. I've never had someone turn my "definitely not" into a "yes please," but I've certainly been ambivalent at first about people who later won my heart. Hence going on so many second dates: I never want to throw away a potentially good connection – even one from a Meet and Fuck Site – unless I'm certain it's not going to work. But where is the line between "hmm, maybe!" and "probably not, but let's see what happens"?
After my first date with the man who would become my serious boyfriend of three and a half years, my overwhelming feeling was: "What the hell just happened?" I knew we'd had great conversations, and that I liked him and he seemed to like me. But we hadn't kissed, or really expressed any kind of physical attraction or affection, so I was unsure if I liked him as a romantic interest or just as a fun person to talk to.
Contrastingly, by my second date with an unfeminist, sex-shamey dude who was irrefutably bad for me, I was already asking him if he wanted to be my boyfriend. I rushed headlong into a thing that felt dazzlingly exciting, my inexplicable feelings blinding me to all logic. See: my gut feelings about people are often wrong, which is why I second-guess myself so often now. I don't trust my gut. It doesn't know what it's talking about.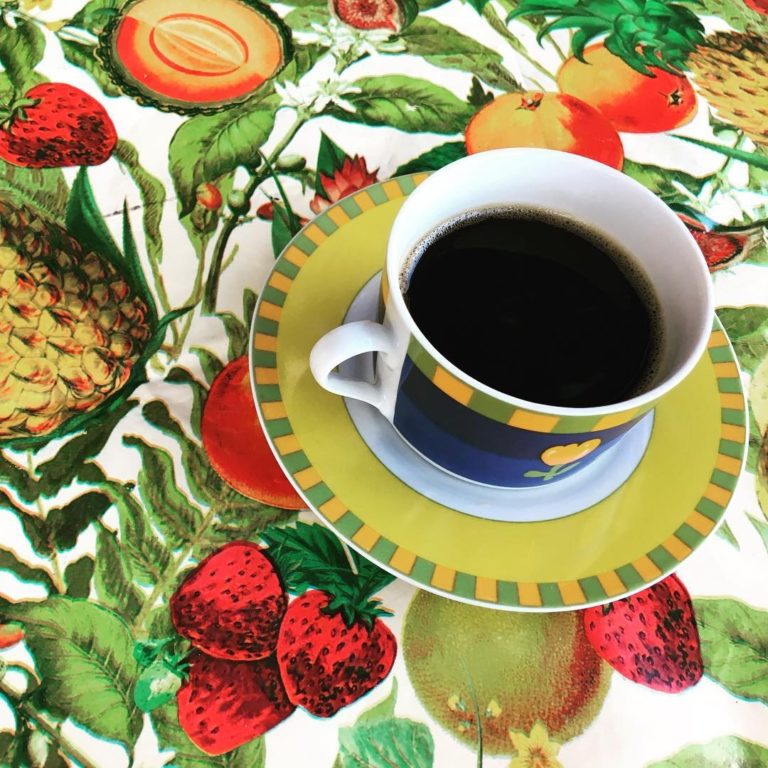 Back to that reluctant second date in a Leslieville café. The dude introduced me to his friend who owned the place, and made my drink himself. We settled into comfy chairs in the back corner, where we launched into philosophical conversation and an intense game of Scrabble. We played with a house rule where you got an extra 10 points for any "sexy" word; he played the word "plead," and I made an involuntary turned-on sound.
He kept grinning at me every time I made a good joke, like a dorky schoolboy with a crush. Some friends of his stopped into the café, and he not only introduced me to them but also bragged about me to them: how smart I am, how funny and accomplished. We talked about sex, kink, feminism, and literature; he was careful and thoughtful and smart and self-aware. I was swayed.
Toward the end of our second rollicking Scrabble game, I pondered how, just a couple hours earlier, I'd been plotting how to pre-emptively escape from this date – and now, here I was, wishing it would go on longer. "Wanna go do something else?" he asked, and I couldn't help but giggle. He hadn't meant to evoke sex, but sex is where my mind went. He giggled back at me.
"I mean, not no," I admitted.
He smiled. Was he surprised? I was. "I live very close to here and my roommates aren't home," he said, real casual-like.
We walked around the corner to his house. We had a brief and respectful negotiation – what we were and weren't willing to do in bed that day. He rolled us a joint and we smoked it. And then we had sex for five and a half hours.
When finally we slowed down for long enough to catch our breath and check our phones, I realized I was late to meet a friend for a 10PM comedy show we'd agreed to go to. I wondered how I could possibly have been having sex with this boy for that long. Neither of us had even had an orgasm and the sex had nonetheless felt like its own universe, stellar and self-contained.
We threw our clothes back on and he walked me to the bus stop. "Wanna get dinner next week?" he asked me, the hood of his black hoodie pulled up, his hands stuffed in his pockets. He seemed oddly shy for someone who had just fucked the life out of me all day – like he genuinely wasn't sure how I'd respond, and if I said no, he'd be sad but not surprised.
"Yeah!" I gushed, and meant it. The bus pulled up, and I kissed him good night, wishing I didn't have to. Wishing our afternoon-coffee-date-turned-evening-sex-date could morph into a sleepover, and then a cozy morning, and then a Relationship-with-a-capital-R.
When I got to Comedy Bar, my friend asked me conversationally how my day had gone, and I told her with disbelief sludgily slurring my words, "I just had sex for like six hours." She didn't know what to make of that. Neither did I.
Now it's months later and that unassuming Adonis in the black hoodie is my boyfriend. I'm still trying to puzzle out what the hell happened, and what it means. How could I have been so ambivalent about someone who was obviously meant to cross my path? How could I have looked at such a sweet, babely human and thought, "Ehh"? How did I not see the supportive, world-shifting partner he could be to me?
I'm still suspicious of second dates. They still stir up questions I don't know how to answer, and get me up close and personal with my crippling indecision and hatred of confrontation. But I think this experience has taught me, for once and for all, that if I'm not sure about someone, I should go on that second date. If the idea of seeing them again intrigues me on any level, even a little bit, I owe it to myself to give it one more shot.
When you do this, maybe nothing'll come of it. But maybe you'll laugh your guts out over Scrabble, have sex for five hours, and feel your stomach flip in that way that means you just met someone you could come to love.
Note: this post was sponsored, and as always, all writing and opinions are my own.