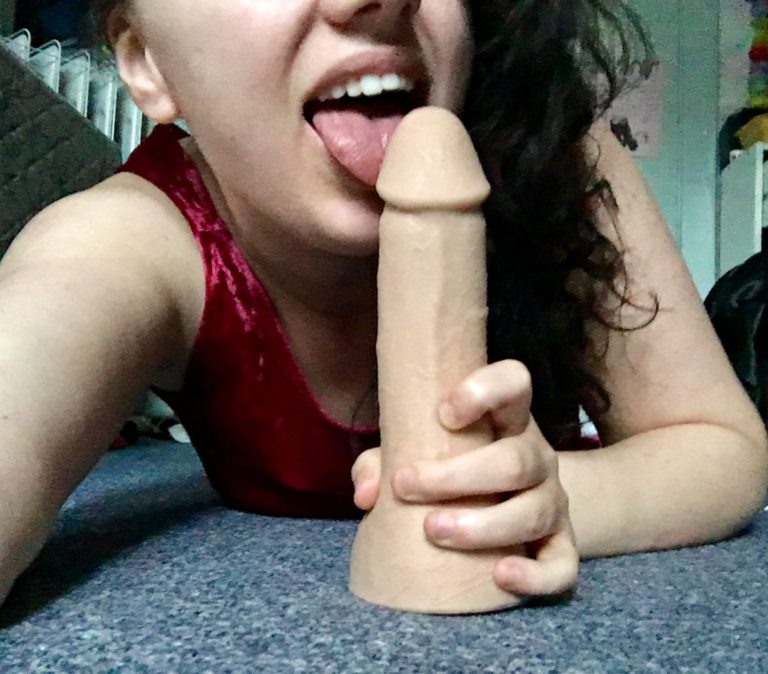 The first blowjob. The phrase "knock your socks off" is too mild and clichéd for what I plan to do to you. You've probably read my blog posts or tweets where I profess my oral enthusiasm, but I don't want you to mistake those for boasting; I'm no more skilled than the average cocksucker, I'm just preternaturally excited about the act. So lay back and let me figure out what you like, through minuscule experiments of tongue and lips. I want to map your tastes like a cartographer of cock. Let's depart on this voyage together.
The drunk blowjob. Sloppy and slurring, we grin and giggle, thick as thieves. If you were a stranger, I'd be nervous, but you're not, so I just laugh and laugh. "I kinda wanna go down on you," I mumble in your ear. Our bottles clink together, inadvertently punctuating my sentence. "I kinda want that too," you mutter back at me. I take another swig before replacing my beer bottle with something even more phallic.
The subby blowjob. "Come here." Yes sir. "Lie across my lap." Yes sir. "Are you going to take your spanking like a good girl?" Yes sir. "Does that hurt, little one?" Yes sir. "Do you want some more?" Yes sir. "Does that feel good?" Yes sir. "You're getting wet for me, aren't you?" Yes sir. "Do you want a bruise on your pretty little ass?" Yes sir. "Had enough yet?" Yes sir. "I think you can take a few more." Yes sir. "There you go, baby. You took that so well for me." Yes sir. "Think you've earned a reward?" Yes sir. "Do you know what that reward might be?" Yes sir. "I think you want my cock in your mouth." Yes sir. "And I think you deserve that." Yes sir. "So get on your knees for me, princess." Yes sir. "Now unzip my pants and kiss my cock." Yes sir. "You're going to do such a good job for me, aren't you?" Yes sir. "Okay, you can take me in your mouth now, little girl." Yes sir. "Mmm. You like that, darling?" Yes sir.
The established-partners blowjob. I know precisely what works for you but I'm going to take my time getting there. I love those familiar noises you make, the predictable tensing of your muscles, the telltale quickening of your breath. I love knowing I'm doing a good job for you. I love that this is neither expected nor demanded but instead, freely given: an enthusiastic expression of enduring affection. I am not winning your heart, but instead, showing you how much I value it.
The stoned blowjob. I'm not even sure how I ended up here. Here between your knees. My hands skim across your thighs: the coarse wisps of hair, the familiar scent of your skin, the warmth of the blood pumping underneath. My head in your lap is a comfort to both of us. I slide your cock along my tongue and it lights up every nerve ending, one by one, stacking and unspooling. Everything tastes so good. Your salty skin, normally a fact of life, is now a cascading symphony. I sense a hint of precum at the tip of you and lap it up slow but eager, determined to make that happen again. All my senses just want this, want you.
The morning blowjob. You get so hard in the morning, you could practically cut steel. With your consent, I adore sliding down your body under the bedsheets and taking you in my mouth. A sweet and surprising wake-up call. Whether this blooms into other activities or remains a simple and singular pre-coffee treat, I am content here, with the early light streaming through the window, making these moments feel languid and full of fresh hope.