Hey! This post deals with weight and body image stuff. If that's tough or triggering for you, I encourage you to skip this post. I won't be offended at all. You take care of you. ♥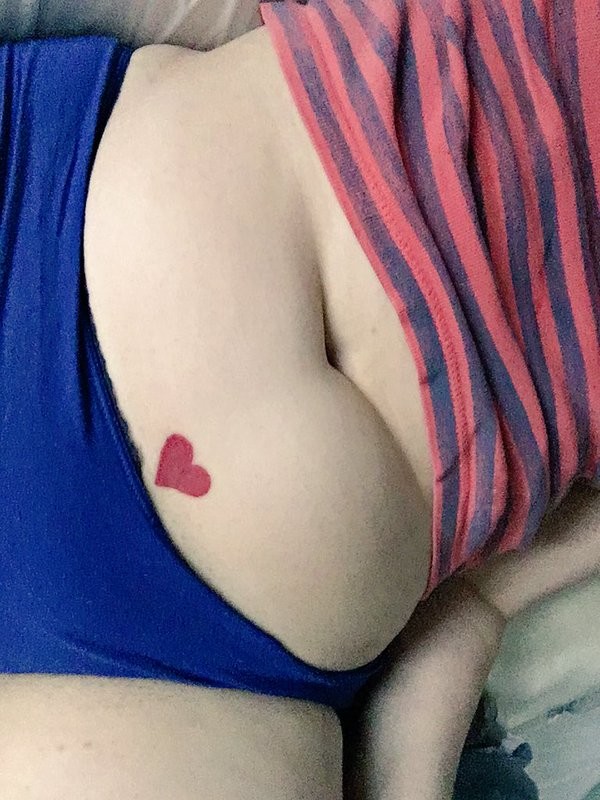 In early 2014, I "embarked on a weight loss journey." That's how I phrased it. Because I was trying to be positive about it. I didn't want it to be poisoned with all the self-hatred and patriarchal beauty standards I'd come to associate with weight loss.
But let's face it: it was definitely about self-hatred and beauty. That became immediately clear when I noticed how much counting calories was sapping my emotional energy, and yet decided to keep doing it.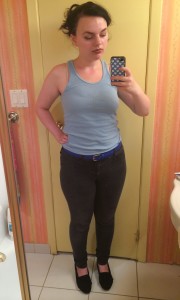 I got down to the lowest weight I'd been in years, 150 pounds. On my 5'5″ frame, that put me into the BMI range called "normal," rather than "overweight" – not that BMI is a terribly useful measure, but still, I was proud. Through hard work and focus and perseverance, I'd whipped my body into shape.
And I liked the way I looked. But no one wanted to fuck me.
Oh, maybe they did. I have no way of knowing. But certainly, my weight loss didn't translate into any tangible sexual success for me, the way I had envisioned it might. My 3.5-year relationship came to an end right at the time that I hit my lowest weight, and we hadn't had sex in months – and then, after we broke up, I was too shy and anxious to pursue sex with anyone else. So my vagina remained a no-fly zone.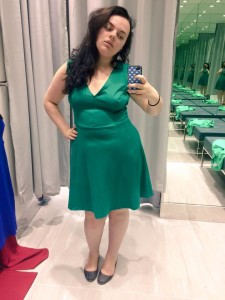 Over the following year-and-a-bit, I lost motivation. It became too difficult to focus obsessively on calories on top of school, work, writing, and having a social life. I gained back all the weight and more. I'm now the fattest I've ever been, at 190 pounds. That's frustrating, and makes me feel like a failure, and many a time I've looked into the mirror at my naked body and completely hated what I saw. But, weirdly: I've never received more sexual attention than I have in the past few months.
Please understand that I'm reporting this to you not with a braggy tone but with an incredulous one. There was a time when I deeply, honestly, truly believed that my weight was the barrier between me and romantic success. I saw some women in my communities who were fat and still socially successful, but I believed they had something fundamental that I did not: a pretty face, a fun personality, an "it factor" I just hadn't been born with.
So, it was definitely surprising to me that I hit 190 pounds and now can't even keep track of all the sexual and romantic propositions I receive. In fact, it kind of makes me angry that our culture told me this was impossible.
The notion of the "unfuckable fat woman" is a rampant one in our media and culture. A fat woman who has sexual desires – especially if she dares to act on those desires! – is often a punchline. As if it's hilarious, shocking and ridiculous that someone so undesirable would view herself any other way. As if fat people can't be gorgeous, hot, loveable and fuckable.
While weight gain was positively correlated with sexual attention for me, I'm definitely not trying to argue that correlation implies causation in this case. I don't think people are more into me now because I'm fatter; I just think I've grown up a little, I'm more confident, less anxious. Paradoxically, while I don't like my body these days, I've also learned that my body doesn't define me as a person, so I like myself more overall. You've probably heard it thousands of times, but it really is true: confidence makes a person hotter. It's an almost universal fact.
I'm also "putting myself out there" more than I ever was before. Anxiety kept me from attending events for a long time, and also made it difficult for me to stick with services like OkCupid and Tinder. Part of that anxiety was about my body: even though I wasn't as fat then as I am now, I still worried that I'd look thinner/cuter in my photos online and that my matches would be disappointed when we met up in person. Now I know better – I post photos that show what my body really looks like and let the chips fall where they may. And you know what? A lot of people love my body!
There is something freeing, too, about the word "fat" itself. I avoided it for a long time, choosing words like "chubby" instead. I did this partly because I wasn't technically "plus-size" (usually the cut-off is size 12-14, and I've only recently crossed that threshold) and didn't want to claim that word without having actual experience being read as fat, and partly because the word scared me. I had internalized the message that "fat" is one of the worst things someone can call you.
As with many hurtful labels, though, if you claim one for yourself, it stings less when someone else slaps it on you. Recently some dickhead on the internet called me "fat and ugly" and it didn't bother me at all – because I knew it was kinda true and I knew that was okay. Beauty is subjective, fat is fine, and just because that guy isn't attracted to me doesn't mean no one is. That seems like an obvious insight, maybe, but it helps me each and every time I remind myself of it.
I still have body anxiety sometimes. I think we all do. And I still deeply value the affirming comments I receive from sexual partners: "I love your body," "You're so beautiful," "Your hips/stomach/thighs/butt is so sexy." You can like your body and still need affirmation sometimes; that's perfectly fine and normal. I have so much gratitude for partners who understand that – who know that my fat body is inherently valuable and desirable and valid but that I still appreciate being told that.
There may come a time in my future when I have the energy and the drive to work on weight loss again. I know I'd be healthier and happier at a lower weight, but I also know that right now, I just don't have the time and emotional bandwidth to put myself through that process. But no matter how my body might change over the course of my lifetime, at least I know now that weight doesn't affect my desirability as much as I feared it did. That'll give me the confidence I need to live my life as a fat, openly sexual woman.