Ah, sexuality events! Those saucy gatherings in dimly-lit venues, where I can be my truest self and wear my babeliest outfits. Here were my top 4 favorites of 2017… (Previously: 2016, 2015.)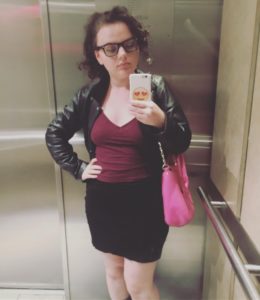 Spit nights at Oasis. Local indie porno babes Spit put on a bimonthly night o' magic at Toronto sex club Oasis Aqualounge. I've spent more time at Oasis this year than any other year of my life – mostly making out with my fuckpal in the pool, because damn that's a good pool, and damn that's a cute boy – and Spit's events are always my favorite nights to be there. The crowd skews younger, there's always a live porn shoot to ooh and aah over, and there's often also a smutty variety show featuring comedians, poets, and musicians. (This year I performed in both a porn shoot and a variety show, because I am a well-rounded individual!)
Woodhull Sexual Freedom Summit. This was on last year's list but I couldn't omit it from this year's; it was just too damn good, once again. I made lots more blogger friends, cackling with them in clandestine hotel crannies until the wee small hours. We did a live Dildorks recording in front of a crowd. I learned so many interesting things at the sessions. Mostly, I felt a sense of community and solidarity with other Professional Sex People that I rarely get to feel throughout the rest of the year. Here's hoping I can make it to this great event in 2018 as well!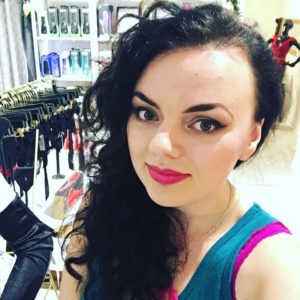 Vagic Tricks. I was so excited this year to premiere my new workshop on little-known erogenous zones of the vulva and vagina. I don't know if in-person sex education is really my medium – I feel like I convey my thoughts better through writing, which also incidentally makes me much less nervous! – but it was a fun challenge nonetheless. I was surprised by how many people came out to hear what I had to say, and I've heard from a few of them who told me my lessons have already upgraded their sex lives. Yay!
The Pink Market is a queer/feminist craft market. Yes, it is as great as it sounds, if not better. The booths are jam-packed with embroideries, leather goods, artisanal impact toys, art prints, pinback buttons, engraved pencils, and so much more. It's the perfect place to stock up on holiday gifts for all your favorite weirdos and queerdos. I hope this event keeps happening year after year, because I love it so damn much!
What were your favorite sex-related events of the year?