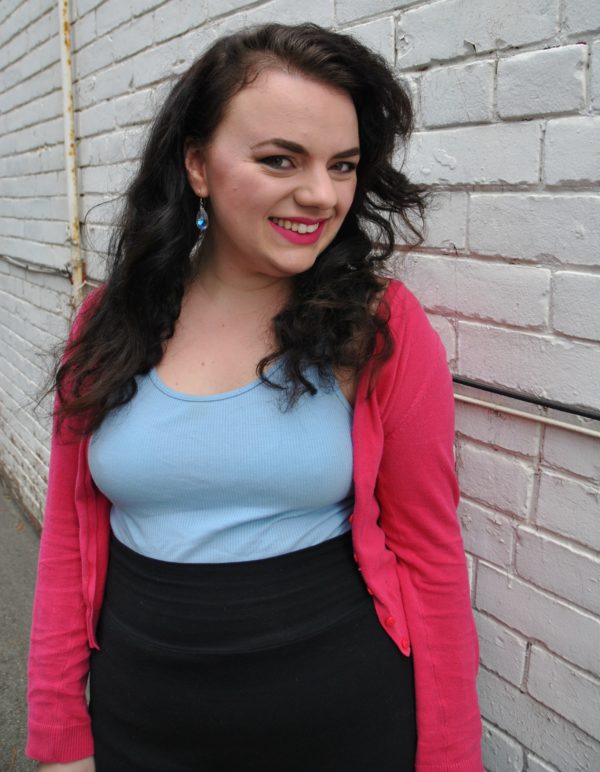 Hi! I'm Kate Sloan. I'm a sex writer, podcaster, and speaker. I love sex and I believe that it is holistic, transformative, goofy, and magic – so that's what I write about.
In March of 2012, I was a nervous little dork who didn't know what she wanted to do with her life. I started this blog on my laptop in my bedroom in an east Toronto attic, banking on my preexisting passion for writing and sex education. In the 5+ years since then, I earned a Bachelor of Journalism degree (yep, a B.J.!) with a minor in psychology, launched my career as a sex journalist, started a podcast with my best friend Bex, and built a wide readership of fantastic sex-positive weirdos for this blog.
My writing has appeared on websites like Teen Vogue, Glamour, and the Establishment, and in magazines like Maisonneuve, Herizons, and Sophomore. I've guest-hosted Sex City Radio and made guest-sexpert appearances on Newstalk 1010 and the Offleash podcast, among others. Once, I was even a staff writer on a party game! When I'm not writing about sex, I'm usually making music, taking photos, or (let's be honest) masturbating.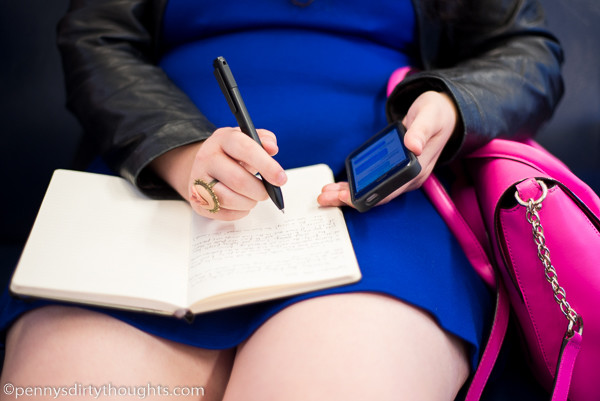 Sex blogger and Sex City Radio host Jon Pressick called this website "one of the top sex blogs." Caitlin K. Roberts, of I'd Tap That and Spit, called me "a leader in our community." Epiphora, queen of the sex toy reviewers, once called me a "bomb-ass bitch."
I've been a guest judge several times at Tell Me Something Good and I've performed music at Crush T.O. and Smut in the 6ix. My blog has placed highly on Kinkly.com's list of Sex Blogging Superheroes for all five years that list has existed, and is currently #4 as of 2017; I was also named #13 in Molly's Daily Kiss' Top 100 Sex Bloggers of 2016. For more achievements and accolades, check out my press page!
I am a bisexual cis woman who's mostly into cis men but occasionally dates/bangs other types of people too. I use she/her pronouns. I currently identify as submissive and polyamorous, though I'm open to the possibility that my desires will change in the future.
I live with bipolar II and social anxiety disorder. My diagnoses impact the way I move through the world and also inspire me to write about the intersections between sex, relationships, and mental illness.
If you want to buy me presents (you sweetheart, you), you can do so via my Amazon wishlist!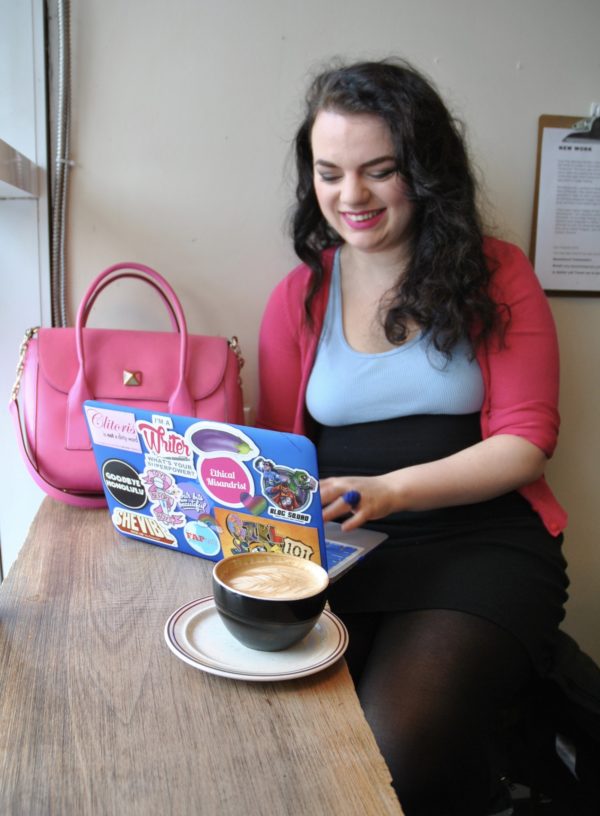 Favorite vibrators: Eroscillator, Wahl, We-Vibe Tango, Magic Wand Rechargeable, and Swan Wand.
Favorite dildos: Fucking Sculptures Double Trouble and G-Spoon, Njoy Eleven and Pure Wand, NobEssence Seduction, Vixen Creations Mustang and Leo, and Standard Glass S-Curve.
Favorite butt toys: Tantus Ryder and Njoy Pure Plugs.
Favorite kink accoutrements: Aslan Leather collars and cuffs, KinkMachineWorks Lexan paddle, Tantus Pelt, and a good old-fashioned wooden hairbrush.
Kinks and fantasies: Spanking, blowjobs, Daddy Dom/little girl roleplay, and sex as a service. For more specific and up-to-date info on what I'm into, refer to my monthly faves!
Favorite writers: Gala Darling, Rachel Rabbit White, Epiphora, Tina Horn, Alana Massey, Jess Beaulieu, S. Bear Bergman, Kasuchi, Caitlin Moran, Jennifer Egan, Katie Forsythe, Sean Michaels, Helena Fitzgerald, Rachel Syme, Alana Hope Levinson, and Erica Lenti.
What I wanted to be when I grew up: A writer (mission accomplished!), a musical theatre performer, a singer/songwriter, and a princess.
Obsessions: Finding the perfect pink lipstick. Beautiful stationery, especially Moleskine notebooks. Attempted presidential assassin Giuseppe Zangara. Learning pop songs on the ukulele. The intersections between kink and mental health.
Couldn't live without: Notebooks and pens, my MacBook Air, black liquid eyeliner, black leather boots, good friends, and my iPhone (which you should not even attempt to wrest from my cold dead hands).
Favorite self-care strategies: Journaling, long hot baths, live improv and sketch shows, afternoon naps, dulce de leche cheesecake, hilarious podcasts, and cuddling any soft warm creatures that consent to be cuddled.
Best piece of advice I ever got: "Jump into the fear. It's super fun."
If you want to contact me, you can do so via e-mail (me at girlyjuice dot net), Twitter (Girly_Juice), or my contact form.