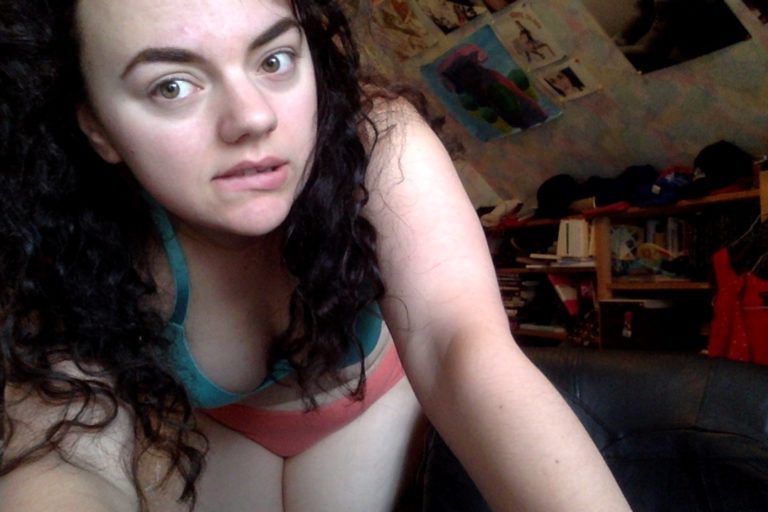 My Best One-Night Stand (Emotionally)
He approached me and a friend late at night in the dungeon of my local sex club – but unlike almost all men who do this, he was respectful, casual, and cute.
He was a comedian, so I shouldn't have been surprised that he made me laugh, a lot – but I was. It's so rare that I meet someone in a skeezy environment like a sex club who I actually connect with. "I think we matched on Tinder at one point," he said, conversationally, between goofy jokes and silly impressions. "I noticed you in the crowd and thought, 'Who is that? I recognize her!'" I was charmed.
We stepped out onto the balcony to smoke some weed, plush white towels hiding our nudity from the August air. "Do you ladies want to come back to mine and do some coke?" he asked us. (I am sure he put it in cooler terms than that, but not being a "coke person," myself, I can't remember what those terms were.)
I waffled, unsure how to say what I needed to say, and eventually decided just to say it. "I don't want to do cocaine, but I do want to go to your place and make out with you a bunch," I told him.
"Oh, good," he said. "I was actually just offering you coke because I wanted you to come to my place and make out with me a bunch." It should have been an off-putting line, but I was not put off.
He'd been flirting with both my friend and I in equal measure all night, and I was convinced he wanted a threesome. After all, this friend of mine was gorgeous – much moreso than me, I thought – so who could blame him? But she was in a monogamous relationship, so after an appropriate amount of flirting, she had to bow out. "I totally understand if that means you just want to call it a night," I blurted apologetically as I broke this news to him, utterly certain he wouldn't want me if my gorgeous pal wasn't there to sweeten the deal.
His brow furrowed in confusion. "What? No, I totally still want you to come over, if you're down!" Oh. I realized then that maybe I am actually attractive. Maybe this myth I tell myself about being second-best, an unconventional delicacy, a consolation prize, is indeed a myth. Maybe a charming, hilarious, handsome comedian can hit on me at a sex club and mean it. Maybe I have nothing to worry about. Oh. 
We took an Uber to his house and had a passable hookup. I don't remember the details; I was drunk and giggly and elated to be wanted. I pulled his floppy hair and laughed at his jokes and basked in desiredness. I didn't come and I didn't care; a different type of pleasure was exchanged.
In the morning we went for coffee and he bid me adieu at the subway station. I never saw him again but he had healed something old and gnarled within me. He had made me new and happy. He had shown me I deserve to be happy.
My Best One-Night Stand (Sexually)
"I just realized where I recognize you from," an OkCupid stranger told me. "I was your server at [restaurant name redacted]. I remember thinking you had an interesting energy."
I glanced at his photo and recognized him immediately. My friend and I had giggled over half-price martinis about our hot waiter, daring each other to ask him out but never actually doing it. And here was Hot Waiter, in my OkCupid inbox, asking me out. Neat.
We went for drinks the following week. We chatted about our kinks, matter-of-factly, in that way people do when they're not terribly invested in impressing each other but are still probably gonna bang.
"I can't wait to take you home and fuck your brains out," he growled in my ear later when he had me pushed up against a fence in an alley, one thigh shoved between mine. He kissed me so hard our teeth collided, nibbled at my earlobes so insistently I lost an earring.
"I dunno, I don't usually like to have sex on first dates," I told him, my indecision clear in the way my words wavered.
"Okay, that's fine," he replied, but it was only a few minutes until I decided that yes, actually, we should fuck. Like, ASAP.
A short cab ride later, he tossed me onto his bed like a ragdoll. "What's your safeword?" he asked as he grabbed his under-the-bed restraints and strapped me into them.
"Red and yellow are fine," I murmured through breathless giggles. He nodded. And then he fucked me so good and for so long that I felt blessed to have a vagina, blessed to have nerve endings, blessed to have been born.
"I… can't even form sentences right now," I slurred slowly in the afterglow. "I think you fucked my brain right out of my head."
"I told you I was gonna," he said. Cocky fucker. I grinned at him and he looked like Jesus: the lord and savior of my faith in one-night stands.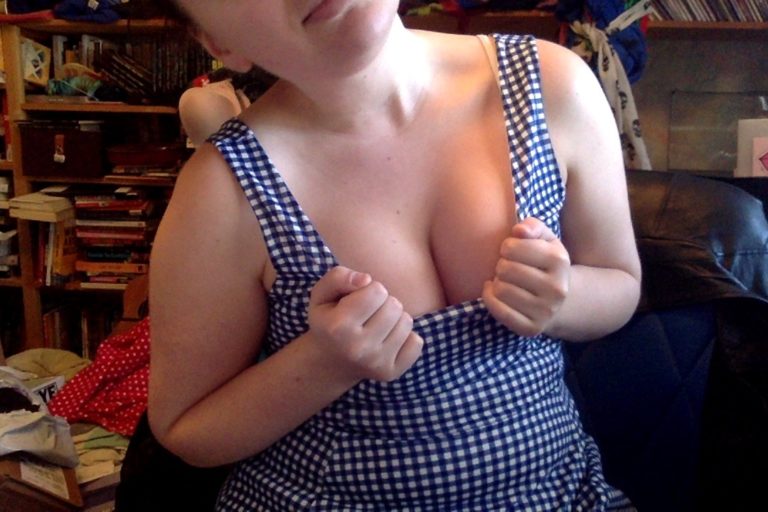 My Best One-Night Stand (Hypothetically)
I never met him. I never got to kiss him or taste his skin. I never felt his hands on me, his mouth, his gaze. But I dreamed about it for weeks and sometimes I still do.
"Tell me five things about you that you think I should know," he said in our initial lightning-fast exchange on OkCupid. "One of them has to be a pivotal sexual interest or kink of yours."
I don't remember what I said. It doesn't matter. I don't want to go back and look at our messages to check. It would remind me too much of what I missed out on.
I remember what he said when I asked him the same question, though.
"I am absolutely addicted to giving oral and making people cum. I am pretty handy with a dick but my true addiction lies in eating people out," he confessed/bragged. "I am beyond into it and have made a point to be Olympian-level good at it. My favorite thing in the world is learning someone's body to the point where I can make them cum uncontrollably and they physically have to stop me."
Normally I do not sext with strangers; it makes me uncomfortable and it does not turn me on. But we had been talking openly enough and for long enough that I felt we were not strangers, at least not entirely. They say erotic stories can help relationships thrive, and in this case, the story appealing to me was the one he was weaving. His profile pictures and clever repartee had woven an image of a man I wanted to get to know – and, now, a man I wanted to go down on me.
"A thing about me is that I'm normally not that into people going down on me – but people aren't normally very good at it," I informed him. "So. We shall see."
"Oh, a challenge," he wrote back. "I have NEVER FAILED when presented with this. I am batting 1.000 with pussy-eating success."
As I get older, I become increasingly aware that while sex-in-theory is a wonderful thing that excites me greatly, sex-in-practice is often a clunky disappointment. Transcendently good sex still exists, of course, but for me it is often the domain of long-term relationships: a partner has to know my body, my tastes, and my kinks before they can really do me right. This is why one-night stands have never appealed to me much. You can't build the house without the blueprints, naw'm sayin'?
But this boy's approach got me so curious. He didn't just brag about being a good cunnilinguist, like many men do; he talked about enthusiasm for the act, curiosity about partners' preferences, passion for learning what works for each individual. He wasn't just sexting my body; he was sexting my brain.
He ghosted me before we actually went out, for reasons that are still unclear. And while ultimately I wouldn't want to date or go out with someone who would do that to me, I'm still curious about that tongue, those lips, that brain. I wonder if the antidote to bad one-night stands is simply to have them with people who give a shit. People who want to learn your body like a puzzle. People for whom your pleasure isn't a token bone they're throwing you, but instead, the entire fucking point.
This post was produced in collaboration with Badults, and as always, all writing and opinions are my own.