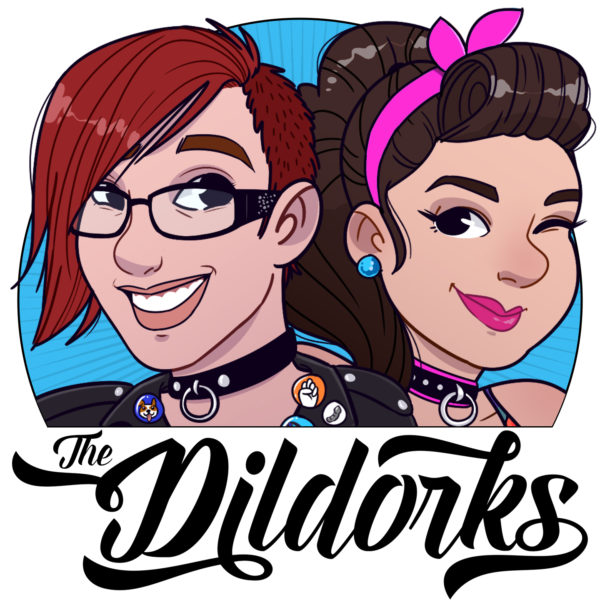 My best friend Bex and I are on the same wavelength about practically everything. We like the same sex educators, the same porn stars, the same restaurants, the same pop songs, even occasionally the same boys. We agree on just about every issue; it's what makes us #BrainTwins.
So I wasn't surprised when, last October, we discovered we both wanted to start a podcast. It made perfect sense. Like it was destined to happen all along.
In the months that followed, two things happened in my friendship with Bex: we became a whole lot closer, and we talked more and more about the podcast we wanted to co-create. It began to take shape in our many conversations about sex-related media we loved and hated. Our favorite stuff was the deep-dive, sex-nerdy shit that got into the nitty-gritty of sexuality the way we did in our own conversations with friends. We loved Tina Horn's kink philosophizin', Epiphora's blasé snarkiness, Sinclair Sexsmith's profound discussions of D/s, Allison Moon's goofy sluttiness. We dreamed of creating a resource for sex nerds that was silly, authentic, informative, and that went beyond the "sex 101" stuff plastered all over the internet.
In one of our many brainstorming sessions over Skype, Bex came up with the name: The Dildorks. ('Cause we're dorks and we like dildos. Get it?!) I coined the tagline: "Dorky discourse on sex, dating, and masturbating." And then, with trepidation and with love, we recorded our first episode.
We were blessed to receive contributions from some super talented people: our art is by Amy and our theme song is by Protodome. I am so excited about this project because of all the cool folks I get to work with – most especially Bex! ♥
You can listen to our podcast in an on-site player, download the file directly, or subscribe to us on iTunes. I hope you'll join us for this episode and all our future ones!