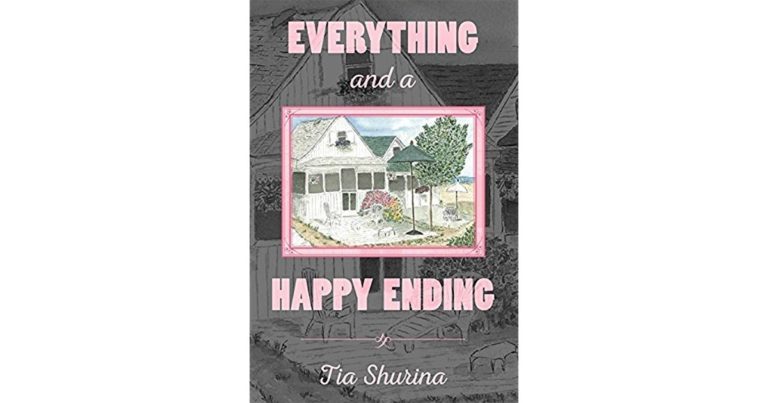 Sometimes the point of literature is to give you a glimpse into a world you've never known, a life you've never led, some feelings you've never experienced. But other times, the point of literature is to mirror your feelings back at you, to remind you of what you've been through, and to show you that you're not alone.
I went through that when I read Tia Shurina's memoir, Everything and a Happy Ending. Though I went into this book knowing essentially nothing about it, I saw myself reflected back to me in its pages. And it felt weirdly affirming to see that the intense unrequited love I've experienced over the past couple years is both a common human experience and a valid one.
In her book, Shurina tells the story of her relationships with three men who played key roles in her life: her father, her ex-husband, and (wait for it) actor and comedian Ray Romano. (She refers to him as "Emilio" throughout, a code name, but is open about the fact that Emilio is really Ray.) I was interested in this detail because Romano kinda fucked me up as a kid. On his show Everybody Loves Raymond, a recurring gag shows him trying to initiate sex with his wife, only to be rebuffed with a sardonic "No." This instilled in my young brain a belief that women are sexual objects to be pursued, not sexual agents capable of desire and initiative. While I don't necessarily fault Romano for restating an already-rampant cultural trope about sex, I was curious to read about his inner romantic and sexual workings. (Spoiler alert: there's no sex with Romano described in this book, and what little sex there is is mentioned only obliquely in passing.)
Everything and a Happy Ending chronicles – among other things – Shurina's reconnection with her dad after a long period of distance, the pain she went through when he died, and her difficult decision to separate from her husband after decades together. It's a poignant study on how our relationships are all interconnected and feed into each other: when you have a more satisfying connection with a parental figure, for example, it can give you the strength and courage you need to bravely leave a spouse.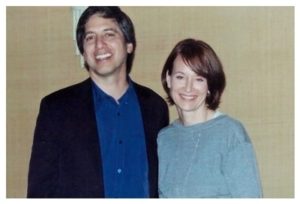 But by far, the strangest and most emotional part of Shurina's story is her romance with Ray Romano. She knew him when she was in college and they worked together at the bank where he also met his eventual wife, Anna. The way Shurina tells it, Romano made a pass at her in the form of a starry-eyed poem he gave her when she quit the bank. Though she didn't tell him so for many years, his sweet poem boosted her self-confidence at a time when she really needed it. I was reminded of the first boy who ever called me beautiful – a friend of a friend, in an MSN Messenger conversation, when I was about 13 years old – and how much that one small action impacted me for years afterward. It's funny how our choices can affect other people for far longer than we ourselves even remember them.
Decades after losing touch with Romano, Shurina reconnected with him on a trip to Vegas, by which time he'd risen to fame as a comedian. She describes an intimate, emotional affair they subsequently had via email, sharing their innermost thoughts and feelings on weekly electronic "dates." Though he eventually cut off contact with her in order to preserve his marriage and remain true to his wife, Shurina fell deeper and deeper in love with him, and came to view this love as a turning point in her life.
I recognized these feelings as I read them. The powerful love for someone who cannot return it in the ways one wishes they could; the aching and hoping for closure that will never come; the irrational and extreme things one does when one is in love. Shurina continued to email Romano and even hand-deliver gifts to his workplace after he ceased contact with her, which frankly is scary and worrisome behavior.
But part of me understood the feelings that might drive that level of obsessiveness, even if I can't and don't condone what Shurina did. I remembered the time I bought the same deodorant as a crush because I wanted to be able to smell him whenever I wanted, the time I picked up a receipt a crush had dropped because I wanted a glimpse into the mundanity of his life, the time I kept a dime on my bedroom floor for a year because a crush had left it there and it reminded me of him. Not all the things we do in the name of love are ethical or even forgivable. Sometimes it feels like we can't help it.
Structurally, Shurina's book is all over the place: she's always digressing on mini-monologues about spiritual epiphanies, happenstance meetings, and "winks from the universe." But it's charming, in its own way – like listening to your kooky aunt tell you the story of the love of her life. Though sometimes her thoughts felt repetitious or brought out my inner skeptic, I still wanted to keep reading. I wanted to see Shurina get her happy ending.
And happily, she does. As the book comes to a close, its offbeat protagonist has shaken off her toxic marriage, successfully grieved her father's death, taken at least some steps toward letting go of Romano, and met a man who wants to be with her – in real life, not just in "reel" life. It felt fortuitous for me to read this book at a time when I, too, have just recovered from an unreturned love. It served as a reminder that life can and will go on, and that there are happier adventures awaiting me.
You can buy Everything and a Happy Ending on Amazon! This review was sponsored, and as always, all writing and opinions are my own.